You'd be surprised by the things we've seen people do during the process of buying a house. Sometimes these choices can either delay closing or even cause the buyer to no longer qualify for the home loan. Let's dive into a few things NOT to do before closing on a home. Of course, we always encourage you to reach out to your lender if you have questions regarding your specific situation.
What Is Considered A Big Purchase During Underwriting?
Buying, Leasing, Or Co-Signing A Car While Buying A House
Buying a car before your loan closes can cause a number of problems. Typically, buying, leasing or co-signing would involve a hard inquiry on your credit report for that auto loan. When your credit gets pulled, it affects your credit score. Your credit score affects your interest rate for your mortgage loan. It creates somewhat of a snowball effect. Although the impact of shopping auto loan rates is minor, it is always in your best interest to not take that chance with underwriting.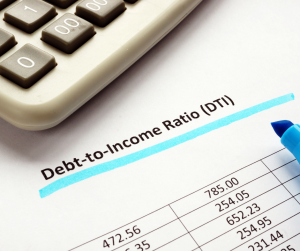 The bigger issue with a vehicle purchase is that it changes your debt to income ratio. Your approval for your home loan is largely dependent on your debt to income ratio. They look at how much money you make and compare that to your monthly expenses. Adding a car payment each month could drastically change what amount you could get approved for on a home. As a general rule of thumb, you want to keep things as close to the exact same as when you got pre-approved for your mortgage. When you're under a microscope, you can never be too cautious!
If you run into a situation where the lease on your car is up while you're in the process of closing on your home and you're not sure whether you should renew the lease or buy out the car, talk to your lender. Your lender is always a great point of contact for any financing questions you may have.
How Soon After Closing Can I Buy Furniture?
It may seem silly, but even large furniture purchases could delay your closing date. We get it, you're buying this beautiful new home and you've been dreaming of how you want to furnish it. The furniture can wait. Spending thousands of dollars on furniture will change your available balance (cash on hand) in your bank accounts. Even worse, if you were to purchase the furniture with a credit card, that again, will change your debt to income ratio. Right now, we're looking at a 30 day window to close on your home here in Colorado Springs. Although we can grow eager, it is best to remain patient during that window and hold off on any large expenses.
Changing Jobs While Buying A House
We get asked all the time if taking a new job would negatively impact your home loan approval. In short, the answer is yes. Lenders check your employment history as part of their pre-approval process. If they can see you've maintained the same job for X number of years, that provides stability and predictability in their eyes. Switching jobs may create some uncertainty for a number of reasons:
Switching from a salaried position to a bonus or commission based income.
Going from a W-2 employee to becoming a contract employee or self-employed.
If you move to an entirely different job industry.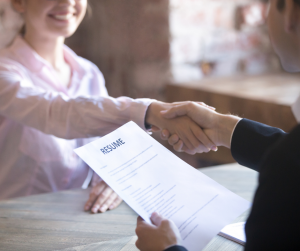 The circumstances listed above could have negative affects on your home loan approval. However, not all career changes will have detrimental outcomes. If you're fortunate enough to be offered a higher title in the same company, talk to your lender as early as possible. You staying in a similar role may have no impact whatsoever, especially if your pay is increasing.
As always, life can bring change when we least expect it. Sometimes we have to figure out how to roll with the punches. Stay as consistent as possible from the pre-approval to the closing and speak to your lender when new circumstances arise.
Paying Off Credit Card Before Mortgage Closing Date
It sounds counterintuitive, right? The vast majority of the time, paying off your credit cards is a phenomenal idea. Paying off any credit card debt would be ideal before getting approved for a home loan. Once you've secured your loan and are waiting for that closing date, stay as consistent as possible. If suddenly, you pay off $3,000 worth of credit card debt, the bank will want to know where that money came from. From a financial standpoint, you are under a microscope during the home buying process.
How you got pre-approved and pre-qualified was based on that specific snapshot of your financial window at that particular time. You had this job with these balances. The lender is looking to make sure there's not a dramatic swing in any way shape or form.
Changing Loan Type Before Closing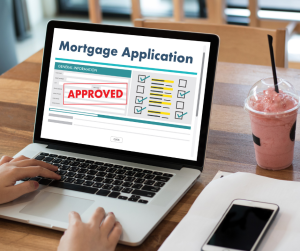 A common example of this is, "Can I switch from FHA to conventional before closing?" That's not a deal breaker by any stretch of the imagination. However, if you're changing loan programs during an executed contract, it could delay closing. If it does delay closing you're going to want to make sure that the seller is okay with that and is willing to give you the grace on the extension. 
About The Author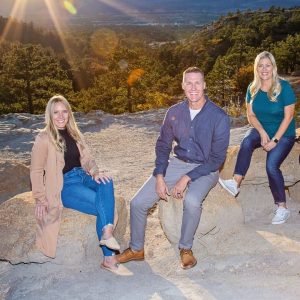 The Team at My Front Range Living are a group of full time real estate experts serving Colorado Springs, El Paso County and the surrounding areas. Their knowledge of the local community and experience in the industry provide you incomparable value when buying or selling a home. With several years of experience in helping out of state buyers and sellers, they are the go-to team when it comes to relocating and helping Colorado feel like home.
Even if you're looking for an agent in another city or state, the My Front Range Living team has a network of experts that can connect you with the right professional.

Colorado Springs Relocation Guide
🏡 Moving to Colorado Springs? Download our FREE Colorado Springs Relocation Guide!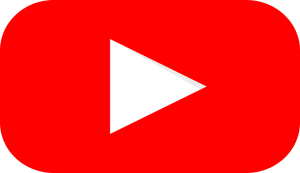 Learn More on the
My Front Range Living
every Monday! Thanks for watching!