What is the difference between pre-qualified and pre-approved? Buyers often hear they need to be pre-qualified and pre-approved. While these are critical steps in the home buying process, people often use these terms interchangeably. The Colorado Springs real estate market is tough. Therefore, understanding the difference is important for homebuyers to give them the best advantage.
Pre-Qualified Mortgage
Pre-qualification is the first step in the home buying process. Lenders will ask that buyers submit their current financial overview. This includes income, debt, and any assets, as well as a soft credit inquiry. All information is consumer submitted data. In other words, it is limited in depth and subject to error. Pre-qualification is a good start for several reasons. For instance, it prevents buyers from looking at properties that are too expensive. A letter of pre-qualification also gives a slight edge over buyers without. Even still, sellers may be wary of entering into contracts with buyers that haven't been more thoroughly investigated.
Pre-qualification is a quick process that provides an estimated loan amount a buyer will be approved for. However, getting pre-qualified does not guarantee that your loan will get approved. Buyers must apply and undergo a complete review process in order to get approved.
According to Investopedia, here are the key takeaways for understanding pre-qualification:
Pre-qualification is based on data the borrower submits to a lender.
Loan pre-qualification is based solely on the information handed over to the lender.
The pre-qualified amount is based only on information provided.
The lender won't take a close look at a borrower's financial situation and history to determine how much mortgage they can reasonably afford until they reach the pre-approval stage.
Pre-Approved Mortgage
Pre-approval for a mortgage is a much more involved process. First, buyers must complete a mortgage application. Next, official documents need to be submitted and reviewed. This includes: tax returns, pay stubs, bank statements, and debt owed on existing loans. In addition, a hard credit inquiry will be performed to validate your creditworthiness as a borrower. The application and personal details go to underwriting, where lenders determine the exact loan amount you qualify for.
As part of the pre-approval process, lenders will discuss interest rates. Depending on the loan type, lenders will lock in your interest rate for 30 days at no charge. The advantage of getting pre-approved is that it provides an exact price point to be shopping at or below. Taking the time and effort to get pre-approved also speeds up the buying process once your offer gets approved. Above all, it lets sellers know your offer is serious in this competitive market.
About The Author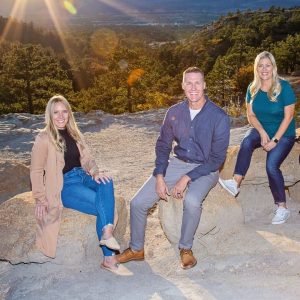 The team at My Front Range Living are a group of full time real estate experts serving Colorado Springs, El Paso County and the surrounding areas. Their knowledge of the local community and experience in the industry provide you incomparable value when buying or selling a home. With several years of experience in helping out of state buyers and sellers, they are the go-to team when it comes to relocating and helping Colorado feel like home.
Even if you're looking for an agent in another city or state, the My Front Range Living team has a network of experts that can connect you with the right professional.

Colorado Springs Relocation Guide
🏡 Moving to Colorado Springs? Download our FREE Colorado Springs Relocation Guide!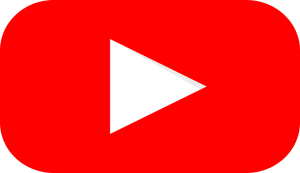 Learn More on the
My Front Range Living
every Monday! Thanks for watching!