Is now a good time to buy a house? Is the Colorado Springs housing market cooling off? Should I wait for interest rates to go back down? These are all questions we are getting asked pretty often right now.
Colorado Springs Real Estate
The Colorado Springs real estate market is hot, no doubt about it. However, we're starting to see things slow down a bit. The average sales price dropped by only a few thousand from May to June 2022. Although this may seem miniscule, it demonstrates a shift from the aggressive price increases we were seeing.  Active homes on the market have increased 265% since June 2021, from 582 to 2,125. With higher inventory comes less demand, putting power back in the buyer's hands.
Interest Rates
Interest rates for today's housing market are sitting at about 5.5%. Despite the fact that 5% seems high compared to rates over the last two or three years, they are historically low. Mortgage rates as high as 16% were considered normal in earlier decades. Economic experts did not anticipate ever seeing rates dip below 4%. We blew that out of the water in 2020-2021 when interest rates were right around 3%. Not only was this unforeseeable and unexpected, these were also unprecedented times. With a global virus sweeping across countries, shutting down businesses and slowing down production, extreme measures were taken to get our economy back onto its feet.
Of course, higher interest rates impact affordability. One way to combat this effecting monthly payment is to put more money down. A down payment as low as 5% can drastically influence monthly rates. If you're currently renting, here's something to consider: renting is essentially paying 100% interest. Every bit of your payment goes toward paying for someone else's property. Therefore, waiting to buy may not benefit you in the long run. Interest rates are low and not predicted to drop any time soon. The time to buy is now.
Home Value
Home values continue to rise year after year. However, we're starting to see it slow down. Real estate markets across the country have been hot for the last couple years. Homes were appreciating as much as 20% in one year, which is nearly impossible to keep up with. Housing inventory was low, so buyers had no choice but to pay those premiums. It created a strong seller's market where homes were selling in a matter of days with no contingencies. The market was so hot, homes were actually appraising for over-asking prices. Make no mistake, some homes still receive multiple offers and sell above listing. It just simply isn't as prevalent as before.
Understandably, sellers are still trying to capitalize and sell for top dollar. As a result, homes are sitting on the market for longer and price reductions are becoming more common. We're not saying prices are cut in half, but 3%-5% adjustments are big for buyers. These contributing factors provide time for buyers to make well thought out decisions. Considering buying a home is the single largest purchase most people ever make, this is a welcomed shift. Double digit value increases are shifting down to single digit increases. In other words, sellers are having to adjust their prices as well as their expectations.
Invest in Real Estate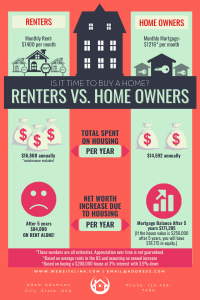 Real estate is considered to be a sound investment. Let's say you're currently renting an apartment for $1,600 a month. Waiting even just one year to see if interest rates come back down is a $19,000 gamble you may not win. If that money will be spent over the next year regardless, you're far better off spending it on a property you own. Refinancing is always an option if rates do reach new lows.
Build wealth through real estate. Home values increase over time, allowing you to build equity. This provides many opportunities. Turning your home into a rental provides a steady stream of income. Cashing out a portion of your equity to pay off other debts relieves stress. Long term, ownership leaves something for you to pass down to your children or grandchildren, leaving them in a better financial situation. Owning your own property provides stability and control. Check out our blog all about renting vs buying in Colorado Springs.
About The Author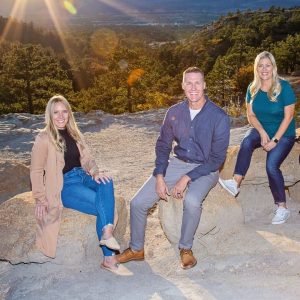 The team at My Front Range Living are a group of full time real estate experts serving Colorado Springs, El Paso County and the surrounding areas. Their knowledge of the local community and experience in the industry provide you incomparable value when buying or selling a home. With several years of experience in helping out of state buyers and sellers, they are the go-to team when it comes to relocating and helping Colorado feel like home.
Even if you're looking for an agent in another city or state, the My Front Range Living team has a network of experts that can connect you with the right professional.

Colorado Springs Relocation Guide
🏡 Moving to Colorado Springs? Download our FREE Colorado Springs Relocation Guide!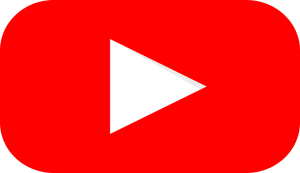 Learn More on the
My Front Range Living
every Monday! Thanks for watching!