In today's real estate market, assumable loans are being pushed a lot by listing agents. But what is an assumable loan and is it a good option for you? Troy Reichert, from the Reichert Mortgage Team, spells it all out. This video is part of a "Mortgage Questions" mini series. If you'd like to watch our last video on interest rate buydowns, click here.
 What is an Assumable Loan
An assumable loan, as laid out by Rocket Mortgage, allows the buyer to purchase a home by taking over the seller's mortgage loan. One reason buyers decide to buy a home with an assumable mortgage is to take advantage of financing with a lower interest rate if rates have risen since the seller originally purchased the home.
Assumable Mortgages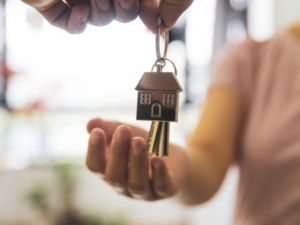 Not all loans are assumable. Assumable loans include those backed by the government. In other words, loans backed by the Federal Housing Administration (FHA), Veterans Affairs (VA), and Department of Agriculture (USDA). Conventional loans are typically not assumable. Your first step in assuming a mortgage will be determining what lender the seller has.
Assuming a VA Loan
VA home loans had incredibly low interest rates in 2021. If a seller has a VA home loan at 2.5% interest rate, you can see why it would be advantageous for a buyer to assume that loan. Today's average 30 year fixed rate is 6.2%. Assuming a loan at nearly a 4% deduction allows potential buyers to be able to afford more home and save a fortune each month. However, sellers that currently hold a VA home loan are advised to sell to another veteran. Otherwise, your VA entitlement stays on that home and could affect future home purchases.
How Do Assumable Loans Work
The seller's lender is what we call a first position lien holder. They're the first ones to get paid out when that home is sold. A second lender would be a second lien position, making them more vulnerable. In cases of foreclosure, the first lien holder takes priority for getting paid off. Second lien positions may not receive any payoff, which simply means they hold more risk.
For instance, a seller with a VA home loan lists their home for $500,000, but they only owe $300,000. There is almost no lender in the world that will cover that $200,000 gap. It would act almost as a second mortgage, putting them at risk. Therefore, buyers must be prepared to pay off at least half of the equity the seller has. This can be accomplished in the form of a cash down payment or by getting another loan.
Assuming a Mortgage
We understand why a buyer may want to assume a seller's mortgage. Let's talk about who qualifies to assume a loan. Many times, family members who otherwise wouldn't qualify at current interest rates may want to assume a loan. In other cases, a death in the family causes a widow or a child to seek options to maintain a home that holds sentimental value. No matter the case, the process remains the same.
When assuming loans, buyers have every right to ask sellers how much they owe on their home. Buyers can then use that knowledge to calculate the difference between money owed versus purchase price. If the difference is considerable and buyers are unable to make up for it, you really only have two options: walk away from the home or originate your own loan.
Think back to 2020 when interest rates were low, but home values were skyrocketing. Homes were appreciating as much as 20% year over year. On a $400,000 home loan, owners gained as much as $80,000 in equity in one year. As much as a buyer may want to assume their low interest rate, coming up with that much cash may prove to be a challenge. Each situation is unique and as always, we highly recommend advising with a realtor and mortgage professional to see what works in your best interest.
About The Author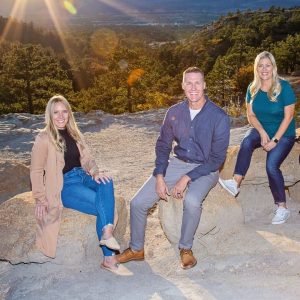 The team at My Front Range Living are a group of full time real estate experts serving Colorado Springs, El Paso County and the surrounding areas. Their knowledge of the local community and experience in the industry provide you incomparable value when buying or selling a home. With several years of experience in helping out of state buyers and sellers, they are the go-to team when it comes to relocating and helping Colorado feel like home.
Even if you're looking for an agent in another city or state, the My Front Range Living team has a network of experts that can connect you with the right professional.

Colorado Springs Relocation Guide
🏡 Moving to Colorado Springs? Download our FREE Colorado Springs Relocation Guide!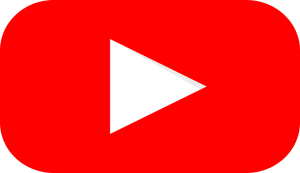 Learn More on the
My Front Range Living
every Monday! Thanks for watching!