Moving to Colorado from out of state? We've got your back! We've helped numerous families/individuals move from out of state. Here are a few tips that we've learned along the way to help make the process a little easier. This is not an extensive list, but we hope you find these few tips helpful when you are planning to move out of state. Planning ahead may save you some time and money, but more importantly, it may save your sanity!
School Districts in Colorado Springs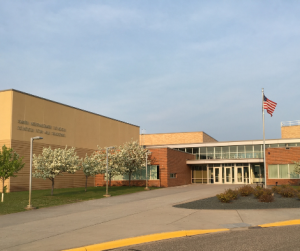 If you're moving from out of state with school-age children, doing your research is important. Start by visiting sites GreatSchools.org and Niche.com for readily available information. There are various specifications parents look for in schools. Here are some criteria for you to consider:
location
student population
academic rating
campus safety
sports
available grants
government funding
Colorado Springs participates in school of choice options. In other words, regardless of the neighborhood you live in, you can choose what school your child goes to. This provides a lot of flexibility to take advantage of top ranked districts without paying top dollar to live within that boundary.
Local Social Media
Utilizing social media to familiarize yourself with Colorado Springs before your move can get you a great jump start. Facebook pages such as Word of Mouth Colorado Springs and The 411 for the 719 are great places to start. There is a plethora of information, as well as thousands of community members who are willing to answer questions, give advice, and offer recommendations. Of course, these are public forums where people can openly share their opinions. Take the good with the bad and do your due diligence.
Instagram is another strong social media platform. If you aren't interested in engaging with comments from the general public, searching hashtags that are specific to Colorado Springs can provide strong insight to the community. For instance, you can find breweries, restaurants, local events, school activities, and more. This provides a more private way for you to scope out the area.
Budget Check
Getting prequalified is step one to know what your budget is. Once you have your budget, do not stray. It's too easy to get excited looking at homes you know you cannot afford. Heartbreak is inevitable when reality strikes and you go back to looking at homes within your budget. Within your budget, make a list of wants and needs to keep perspective. Then, break down those wants and needs into things you can compromise on versus things that are non-negotiable. It may look like this:
Wants:
large deck
central A/C
big pantry
stainless steel appliances
Needs:
3 bedrooms
fenced in yard
school bus accessible
under $400k
Your list of needs will take priority and set the stage. As for your list of wants, start with your non-negotiables. If you have a large family and a big pantry is a must-have, keep that at the top of the list. Things like paint color and appliances can always be changed down the road. Compromising by not having the latest upgrades will save you from paying a premium. Try to focus your wants on items that will increase your home's value over time, like a finished basement or flex room. While you may desire a large yard, keep in mind that the cost of maintaining it will play into your monthly budget.
Keep Essentials On-Hand
Moving out of state can mean days in the car. We highly recommend planning ahead and keeping some essentials with you. On the off chance you arrive at your new home before the movers do, having a roll of toilet paper and paper towel can be a life saver. You more than likely had to disassemble furniture prior to the move. Instead of digging through a million boxes trying to find a tiny allen wrench, keep one on you so you can start putting things together right away. For convenience and ease, don't pack away your important charging cords. Whether it's getting the tv set up for the kids or accessing your laptop to do some work, those cords will come in handy.
Research Moving Companies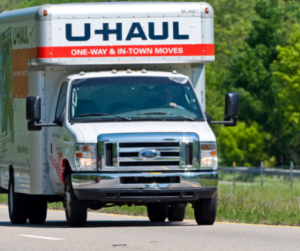 This seems like an obvious one, but people can make impulse decisions in times of stress. The moving company you choose can make or break your moving experience. Before moving out of state, take time to research various companies and read reviews. Circling back to local social media pages, it's a great idea to reach out and ask for recommendations based on personal experience.
Your moving needs will ultimately narrow down what company you choose. Are you packing yourself or paying the movers to do that? Are you towing/shipping any vehicles? Do you need your items unpacked or stored away for a later date? These are all crucial details to help you decide what company will best suit your needs.
Plan Ahead For Your Move
Here in Colorado Springs, we have what we call "PCS season." May through September is when most service members are making their moves. If your move falls between these months, planning ahead is critical. Moving companies get booked out and start charging a premium, or run out of trucks completely. As soon as you know you are moving out of state, reserve what equipment you need.
Another aspect of a move a lot of people fail to consider is booking hotel rooms along the way. If your move is spread out over the course of several days, booking ahead is your safest bet. After a long day of driving, the last thing you need is to be told there are no available rooms. Reserve your room, enjoy a quick and easy check-in, and get some rest! If you're fortunate to have friends or family along the way that are willing to host you, just make sure you communicate about what time you'll be arriving.
Visit Before You Move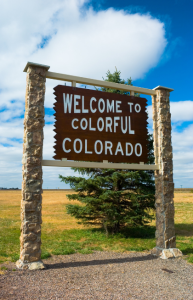 This tip will be more applicable to our military men and women who get orders to Colorado Springs. For others, it may be a civilian job relocation. Although you may not have had a choice in moving here, it doesn't mean you have to be a stranger. Schedule a time to make a visit. Drive through the areas you're considering living in and get a feel for the environment. Seeing what the neighborhood is like, how close the grocery store is, and what kind of restaurants are close by can help Colorado Springs feel like home before you even move.
If you're one of the brave ones looking for adventure and decided to move to Colorado on a whim, we salute you. Colorado has an abundance of outdoor living and a fantastic social scene. Different cities have entirely different feelings. Set aside a day for each potential area and explore what it has to offer. From Fort Collins to Pueblo, each city has something unique to offer.
If you have visited Colorado and that's exactly what prompted you to move, we welcome you. We're glad you fell in love with the great state of Colorado, just like we did.
About The Author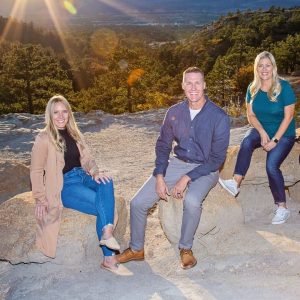 The team at My Front Range Living are a group of full time real estate experts serving Colorado Springs, El Paso County and the surrounding areas. Their knowledge of the local community and experience in the industry provide you incomparable value when buying or selling a home. With several years of experience in helping out of state buyers and sellers, they are the go-to team when it comes to relocating and helping Colorado feel like home.
Even if you're looking for an agent in another city or state, the My Front Range Living team has a network of experts that can connect you with the right professional.

Colorado Springs Relocation Guide
🏡 Moving to Colorado Springs? Download our FREE Colorado Springs Relocation Guide!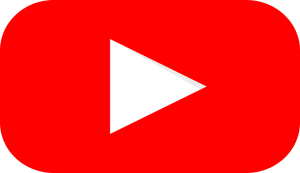 Learn More on the
My Front Range Living
every Monday! Thanks for watching!