Year Round Golf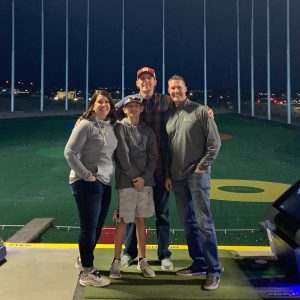 Topgolf Colorado Springs offers year round golfing. With 2 levels of 70+ all-weather golf bays, you can golf 7 days a week, morning or night. Making a reservation in advance is encouraged, but not necessary. This allows walk-in freedom for spontaneous fun, last minute date night, or quickly needing to get the kids out of the house.
For parties and events, booking in advance will be required. Topgolf hosts birthday parties, corporate events, holiday parties, bachelor parties, and more. With delicious catering packages and friendly associates, your celebration is sure to curate great memories for years to come.
Great for all Ages & Skill Levels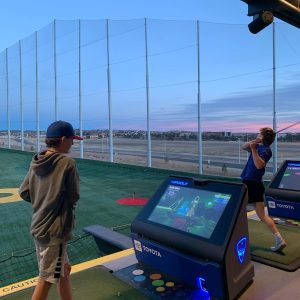 Topgolf is fun for the whole family! Anyone under 16 must be supervised by a guest that is 21+ and they ask that anyone under 18 be supervised after 9pm. If you're an avid golfer and have clubs of your own, you are more than welcome to bring them. Each bay comes standard with an array of complimentary clubs, with children's sized clubs available.
Topgolf is everyone's game. Whether you're an aspiring golf pro or swinging a club for your first time, you're guaranteed to have a good time. Topgolf offers a wide selection of games that range from easier to harder. Their Toptracer technology keeps track of every shot, allowing you to focus on crafting your swing and crushing your opponents.
How to Play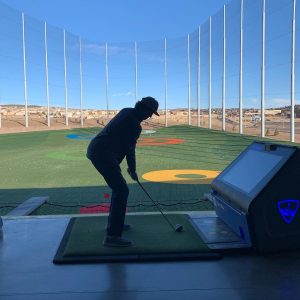 First and foremost, have fun! Topgolf has made socializing a sport through a blend of technology and entertainment. You can simply take aim at the giant outfield targets, or work through one of the many provided games available through your bay's HGTV. Topgolf has games that test your accuracy, speed, distance. For a little less competitive fun, try Angry Birds or Jewel Jam. Worried about keeping score? Their high-tech balls score themselves.
Choose your way to play and step up to the tee. The censored ball output registers when you place a club in front of it and releases a ball. Set the ball, pull back, and follow through!
Food and Drinks
Topgolf offers a full menu derived from fresh, high-quality ingredients. Come hungry and indulge in their shareable plates, desserts, dips, burgers, and more. Each location features a chef-driven menu, creating a unique experience from venue to venue. At Topgolf Colorado Springs, you'll find a fresh twist on American classics, as well as local specialties and brews. The Colorado Springs location offers killer macaroni bites, flatbreads, and you can't go wrong with the forever classic fried chicken sandwich.
If you enjoy an adult beverage, you're in luck. Topgolf offers a wide selection of alcoholic drinks. Enjoy one at the bar while you wait for an open bay, or catch an associate and have them delivered while you play. They offer a variety of beer and wine, as well as original creations. If you love an old fashioned, Bloody Mary, or margarita, they serve those, too. For underaged guests or those who prefer not to drink, choose from a fountain drink, energy drink, water, or juice. Topgolf truly has something for everybody.
About The Author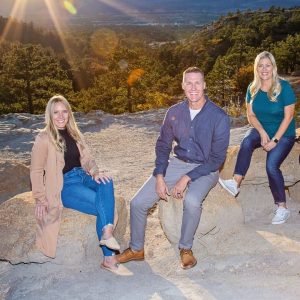 The team at My Front Range Living are a group of full time real estate experts serving Colorado Springs, El Paso County and the surrounding areas. Their knowledge of the local community and experience in the industry provide you incomparable value when buying or selling a home. With several years of experience in helping out of state buyers and sellers, they are the go-to team when it comes to relocating and helping Colorado feel like home.
Even if you're looking for an agent in another city or state, the My Front Range Living team has a network of experts that can connect you with the right professional.

Colorado Springs Relocation Guide
🏡 Moving to Colorado Springs? Download our FREE Colorado Springs Relocation Guide!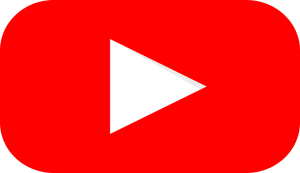 Learn More on the
My Front Range Living
every Monday! Thanks for watching!