Looking for home upgrades that will add value? Most owners immediately think a fresh coat of paint or new floors are the answer. You may be surprised by what projects have the largest return on investment.
Home Improvements That Increase Value
Finding home improvements that will increase the value of your home can be challenging. Doing research to discover which of those projects will get you the biggest bang for your buck can be exhausting. We've done the work for you and here's what we've found. It's no surprise that the top 2 investments pertain to curb appeal. Curb appeal is the first impression buyers have of a potential home. Click here to find other ways to increase your curb appeal on a dime.
Garage Door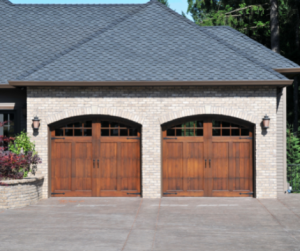 A new, upgraded garage door will cost you around $3,600. Out of that investment, you can expect to get approximately $3,500 back. That provides a 97.5% return. Choosing a door with standout decorative detail or windows will gain the most appeal from buyers. A wood-grain look is very on trend and can instantly boost perceived value.
Exterior Stone
Add manufactured stone veneer to the exterior of your home. You can absolutely choose to take the route of natural stone. However, for the sake of return on investment, manufacturing is a bit less expensive. Choosing something as simple as installing a small accent on both sides of the garage could be all it takes. For homes in more expensive neighborhoods, adding an entire front door surround and porch wrap may be more fitting. This exterior home upgrade costs an average of $8,900 and most returns come out to around 94.9%. That puts $8,450 back in your pocket.
Kitchen Remodel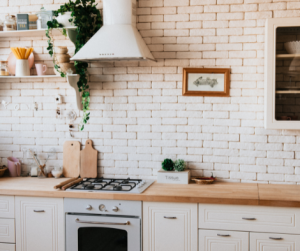 Doing a minor kitchen remodel is a fantastic way to add mass appeal to buyers while making a killer investment. The kitchen is by far the most important room in the house for buyers. To maximize the money you see on return, stick with minor changes that are neighborhood appropriate. For instance, upgrade the countertops instead of knocking down walls.
Adding a kitchen island or trim on cabinets are welcomed home upgrades. Similarly, installing a decorative backsplash is eye-catching and upgrading appliances is practical and useful. If you're staying in the home for a little while, make sure the space still meets your needs and be cautious to not go over the top with upgrades.  The average minor remodel runs about $22,500, with a recoup of about $18,000. That gives this project an 80.5% return rate.
Deck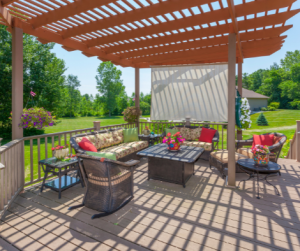 Install or, if necessary, rebuild an existing wood deck. Composite decks have a great reputation for their long-term dependency and low maintenance, but they do cost significantly more upfront. Therefore, for a quick return on investment, we recommend wood decking. Realistically, a new build will cost around $13,000 with a 75.6% return rate of about $10,000.
A deck is a wonderful addition to a home for a variety of reasons. Maybe the dad likes to grill, the mom likes to read outside at dusk, and the kids want a level surface to put an inflatable pool on. Above all, sellers want their home to be desirable to as wide of a variety of people as possible. The more a couple or family can picture themselves living there, the better off you'll be.
Siding
Lastly, replacing the siding on your home can boost curb appeal and resale value. The average spend on this home upgrade is $16,000 with an expected $12,000 return. It certainly isn't the most profitable upgrade. However, a 75.6% return is still a solid and wise investment. The added benefit with new siding is getting to change the exterior paint color of your home. This is the perfect opportunity to make on-trend changes and appeal to as many buyers as possible.
About The Author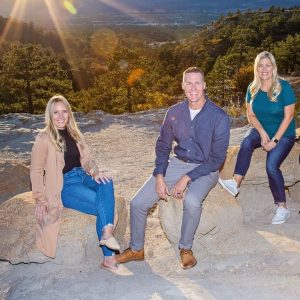 The team at My Front Range Living are a group of full time real estate experts serving Colorado Springs, El Paso County and the surrounding areas. Their knowledge of the local community and experience in the industry provide you incomparable value when buying or selling a home. With several years of experience in helping out of state buyers and sellers, they are the go-to team when it comes to relocating and helping Colorado feel like home.
Even if you're looking for an agent in another city or state, the My Front Range Living team has a network of experts that can connect you with the right professional.

Colorado Springs Relocation Guide
🏡 Moving to Colorado Springs? Download our FREE Colorado Springs Relocation Guide!
Learn More on the
My Front Range Living
every Monday! Thanks for watching!