Wire fraud is absolutely detrimental to the sale or purchase of real estate. Here are some tips to avoid wire fraud and to ensure your transaction runs smoothly.
What Is Wire Fraud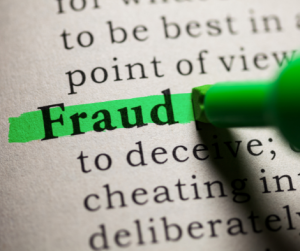 The dictionary defines wire fraud as financial fraud involving the use of telecommunications or information technology.
The U.S. Department of Justice Criminal Resource Manual Section 941.18 U.S.C. 1343 cites these as the key elements of wire fraud: "1) that the defendant voluntarily and intentionally devised or participated in a scheme to defraud another out of money; 2) that the defendant did so with the intent to defraud; 3) that it was reasonably foreseeable that interstate wire communications would be used; and 4) that interstate wire communications were in fact used."
Wire fraud is prosecuted at a federal level. One of the most commonly known examples of wire fraud is the Nigerian Price scenario. A "prince" sends an email explaining that he is in some sort of trouble. In exchange for a small financial compensation, he needs your bank information so he can temporarily wire his millions of dollars to you for safe keeping. However, once these scam artists have your bank information, they wire themselves money from your account. Unfortunately, once these transactions occur, it's nearly impossible to reverse. So, how does this apply to real estate?
Wire Fraud In Real Estate
According to the National Association of Realtors, real estate wire fraud is one of the most prevalent cybercrimes in the United States. Wire fraud among real estate increased 17% from 2019 to 2020. In other words, approximately 13,638 people were victims of wire fraud. This accounted for more than $213 million in losses. Fraudsters will pose as a title company, real estate agent, or closing attorney. They assume the identity by duplicating their email and personal details. After that, they email unsuspecting buyers and sellers with new wiring instructions or ask for banking information.
How To Avoid Wire Fraud
The easiest way to avoid wire fraud is to never give your information electronically. More often than not, earnest money, down payments, and closing costs are wired. The act itself of wiring money is not illegal. Title companies will never ask for banking information via email. Title companies will reach out with specific details of who you will speak to, at what time, and what number you can reach them at. The goal of this is to ensure legitimacy and privacy. Above all, we recommend that our clients set up a line of security with the assigned employee. Agree on a security question and answer that will be asked at the time of the phone call to confirm you're speaking with the right person.
In addition, we've seen wire fraud take place during insurance claims. There was a case of hail damage that an association was handling for the community. Hundreds of thousands of dollars worth of damage was being paid out for. In order to expedite the payment process, funds for the claim were to be wired. However, banking information was delivered electronically. Therefore, the payout went to the wrong financial institution. That mistake cost them $800,000 and like we stated earlier, it is nearly impossible to recover those funds.
In conclusion, protect your privacy. During the home buying process, the vast majority of people you work with will not need or want your financial information. When it comes time to wire funds, take steps to ensure you never share or receive information electronically. Secondly, once you receive a copy of your finalized numbers, verify who your contact will be to set up the wire. Lastly, set up precautions to determine you are speaking with said authorized personnel.
About The Author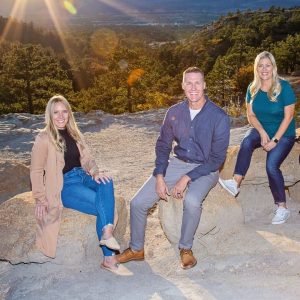 The team at My Front Range Living are a group of full time real estate experts serving Colorado Springs, El Paso County and the surrounding areas. Their knowledge of the local community and experience in the industry provide you incomparable value when buying or selling a home. With several years of experience in helping out of state buyers and sellers, they are the go-to team when it comes to relocating and helping Colorado feel like home.
Even if you're looking for an agent in another city or state, the My Front Range Living team has a network of experts that can connect you with the right professional.

Colorado Springs Relocation Guide
🏡 Moving to Colorado Springs? Download our FREE Colorado Springs Relocation Guide!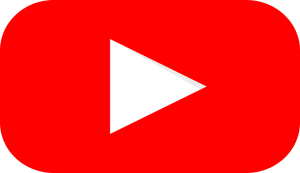 Learn More on the
My Front Range Living
every Monday! Thanks for watching!