Curb appeal is everything when it comes to a buyer's first impression! All of our suggestions are relatively inexpensive, but can make your house stand out when potential buyers first drive up.
Curb Appeal Ideas
Curb Appeal Landscaping
Landscaping doesn't have to cost you an arm and a leg. When you're selling your house during spring or summer, even into fall, make sure you're taking care of your yard. Run the sprinklers to keep the grass a nice green color and keep it nicely manicured and mowed. Pulling any weeds out of rock areas is always a good idea, as well as removing any dead tree limbs and flowers. Something as simple as raking up the leaves and blowing them out of flowerbeds created a more open, cleaner looking space. Once you're out with the old, it's time for in with the new. Plant fresh flowers in your flowerbeds or leave them in a decorative pot on the porch.
The pop of color is visually appealing and maintaining an upkept appearance is always a plus with buyers. Perennials have a shorter blooming period than annuals, but they return year after year, so using a complimentary combination of both is advised.
If you tend to shy away from plants because you don't have a "green thumb," there are other options to enhance your curb appeal. Something as simple as pressure washing any stains off your driveway can improve the way your home shows. Having the appearance of a clean, well maintained home is very attractive to buyers and the exterior is their first impression. Adding pavers into your rock area between the side yard and sidewalk can increase visual appearance, as well as functionality. These pavers make the walk from back to front yard safer and more accessible. They also create an ease for rolling your trashcan out to the curb, and everybody loves convenience.
If you're trying to sell your home during winter, you may think there's very little to do and that's far from the truth. Keeping your driveway and walkways shoveled and free of snow can make a massive visual impact. Allowing buyers to see as much of the big picture as possible is a must. Instead of plants and flowers, a season appropriate wreath on the front door can have the same effect.
Front Door Colors
Some of the most popular colors for front doors are black, white, gray, blue, red, yellow and stained wood. A new front door could cost you well over $1,000, but a can of paint only costs about $25. The color of your front door can easily upgrade the entire appearance of the front of your home. Whether you like a more muted hue or a loud pop of color, be sure it coordinates well with the other existing colors of your exterior, as well as the interior. A color that may look great from the outside may not be fitting for the interior of the home, in which instance you can always opt to only paint the exterior facing side. Sticking with the color palette of black, white, gray, blue, red, yellow and stained wood is a safe and sure bet to appeal to the maximum amount of buyers.
Exterior Light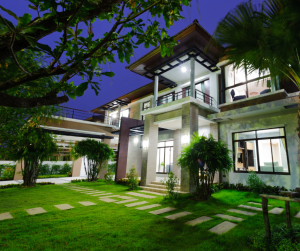 Updating exterior light fixtures can be an inexpensive upgrade, but not necessary. Understandably, you don't want to dump money into a home you're in the process of selling. A simple alternative is to replace the exterior lightbulbs with bright LEDs. While most buyers view homes during daylight hours, it's not uncommon to have showings in the evening or for buyers to take a drive past at night for a different perspective of the home and neighborhood.
Having a nicely lit home not only looks beautiful and draws the eye, but it also creates a sense of safety. Studies show that less crime happens in well-lit areas. Potential buyers are looking at every little detail, so covering your bases is likely to get your home sold faster.
About The Author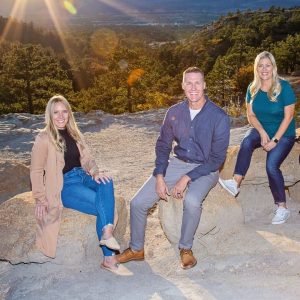 The team at My Front Range Living are a group of full time real estate experts serving Colorado Springs, El Paso County and the surrounding areas. Their knowledge of the local community and experience in the industry provide you incomparable value when buying or selling a home. With several years of experience in helping out of state buyers and sellers, they are the go-to team when it comes to relocating and helping Colorado feel like home.
Even if you're looking for an agent in another city or state, the My Front Range Living team has a network of experts that can connect you with the right professional.

Colorado Springs Relocation Guide
🏡 Moving to Colorado Springs? Download our FREE Colorado Springs Relocation Guide!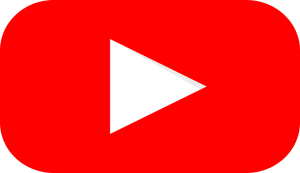 Learn More on the
My Front Range Living
every Monday! Thanks for watching!