One way to make your offer stand out in a competitive market is by using an escalation clause.
Escalation Clause In Real Estate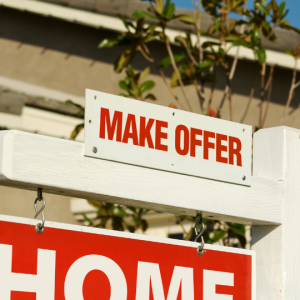 The Colorado Springs real estate market is highly competitive. Homes are going on the market, receiving multiple offers, and going under contract within a few days. One way you can make your offer stand out above the rest is by including an escalation clause.  An escalation clause creates a buffer for the buyer to increase their offer if any other buyers outbid them. The clause will state what your maximum offer is and how much above the highest offer you're willing to go.
An escalation clause is a safe bet for multiple reasons. Instead of a buyer coming in with a offer $20,000 above asking and being obligated to pay that, you could have an escalation clause that says you are willing to go 20k over asking, but may only end up needing to go $5,000 over asking because other buyers didn't bid high.
This is appealing to the seller. It shows the seller how serious the buyer is about the property and provides the opportunity for the seller to make more money on the sale.
Sample Escalation Clause
Let's say the sale point on a home was $400,000. You know in this market there will be multiple offers and you want to create a competitive offer.
The offer: $410,000 with an escalation clause to pay as high as $420,000 for the home and beat any offer higher than 410k by $1,000.
Another buyer offers $415,000. The seller can now go to you with proof that 415k is their highest offer, and you now have the opportunity to utilize your escalation clause and outbid them at $416,000 without having to max out at $420k. This benefits you and the seller, which is what makes your offer so appealing.
About The Author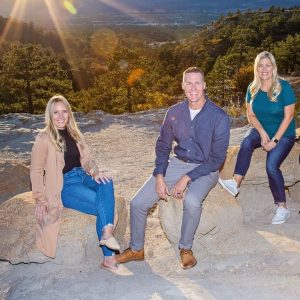 The team at My Front Range Living are a group of full time real estate experts serving Colorado Springs, El Paso County and the surrounding areas. Their knowledge of the local community and experience in the industry provide you incomparable value when buying or selling a home. With several years of experience in helping out of state buyers and sellers, they are the go-to team when it comes to relocating and helping Colorado feel like home.
Even if you're looking for an agent in another city or state, the My Front Range Living team has a network of experts that can connect you with the right professional.

Colorado Springs Relocation Guide
🏡 Moving to Colorado Springs? Download our FREE Colorado Springs Relocation Guide!
Learn More on the
My Front Range Living
every Monday! Thanks for watching!