Through our years of working in real estate, we've received a variety of mortgage questions, from both buyers and sellers. We sat down with Troy Reichert, from the Reichert Mortgage Team, to answer some of the most prominent mortgage questions we've been getting.
 Will Mortgage Rates Go Down
Inflation is a huge contributing factor for where mortgage rates will land. Inflation, as it pertains to economics, is a general increase in prices and fall in the purchasing value of money. For example, I'm sure you've all noticed the price of milk, eggs, furniture, and just about everything else is more expensive at this point in time. According to the U.S. Inflation Calculator, the United States annual inflation rate rose to 8.5%. This is the highest it has been since 1981.
Freddie Mac says that the combination of rising interest rates, high inflation, rising housing prices and a low supply of homes for sale has made buying a house the most expensive it's been in a generation. Mortgage rates have gone up significantly since 2020, when mortgage rates hit a record low of 2.6%. However, in the last few months, we've seen a slight decline in those rates, after topping out at just over 7%. Will the rates continue to go down? We're seeing a small dip in inflation and mortgage rates tend to be reciprocal, with a one-to-one correlation. Although we can almost never know for certain, we do predict and anticipate rates to continue to come down. Contacting and speaking with a local mortgage professional, like Troy Reichert, is always your best and most advised route to take.
Should I Wait to Buy a House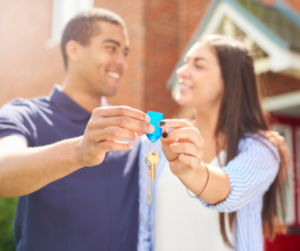 This is one of our favorite and most common mortgage questions. As professionals in real estate, we assess our client's individual circumstances to determine the answer to that question. Making a home purchase in a volatile market would not be financially wise for select buyers. In a different type of market, purchasing becomes comfortably doable and renting no longer makes sense. For instance, data shows that, on average, it's cheaper to buy a home now than it was last year.
Despite interest rates being lower in 2021, homes were listed for more due to incredibly high demand. On top of that, buyers were paying over the asking price. We're at the end of 2022 now and the Colorado Springs real estate market has slowed down a bit. Sellers are price reducing and even helping with seller concessions and closing costs to appeal to buyers.
Over the life of the loan, if you paid $10,000 more to secure a home in 2021, it's going to take five to seven years to recoup that cost. If you're looking to be in a home for a longer period of time, it really is more affordable to buy a home right now. Interest rates may be up, but homes are priced more appropriately and buyers are not coming out of pocket to pay above listing price.
"Marry the house, date the rate." Famous words to live by. Find a home you love, at any interest rate, with plans to refinance to a lower rate down the road. As long as purchasing a home is financially feasible and responsible for you, we always recommend investing in real estate and building your own home equity.
Conventional Loan Limits
Loan limits are based on market values of homes. The industry looks at the market value of homes and adjusts the county loan limit accordingly. By and large, because of this process, homeowners have more equity in their home and their home is worth more.
Baseline conventional loan limits for 2023 increased roughly 12.21%, rising $79,000 to $726,200 for 1-unit properties. What does this mean to the individual? The mortgage world uses that number to make sure that loan limit is what they're getting from a market interest rate perspective. For example, in 2022 a buyer would receive the current interest rate (6.47%) at the current loan limit ($726,200). Upping the conventional loan limit helps buyers who are right on the threshold of what we call a "jumbo loan." Jumbo loans require higher credit scores, have higher interest rates and down payments, and the loan itself is packaged differently. Here in El Paso County, there are tons of homes that fit that criteria, but higher loan limits will save a lot of individuals from falling in that bracket.
FHA Loan Limits
The Federal Housing Administration provides mortgage insurance on single-family, multifamily, manufactured home, and hospital loans made by FHA-approved lenders throughout the United States and its territories. They set their loan limits at 65% of what the conventional loan limit is. That being said – conventional loan limit goes up, FHA loan limit goes up. The FHA runs county by county statistics to establish what each market has going on. Pueblo County is at the normal FHA loan limit, but Teller, Douglas, and El Paso counties are all higher. El Paso County has an FHA loan limit of $517,500. So, just over half a million dollars for an FHA loan limit allowable.
Are conventional of FHA loans better? Again, it depends on the situation of the individual. What's great about FHA loans is that they only require 3.5% down and are less sensitive to credit scores. For buyers who need a foot in the door, you're still getting a great product with an FHA loan.
About The Author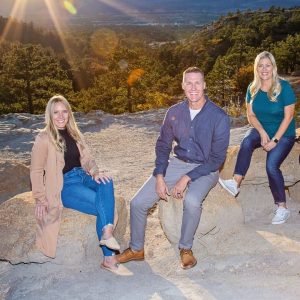 The team at My Front Range Living are a group of full time real estate experts serving Colorado Springs, El Paso County and the surrounding areas. Their knowledge of the local community and experience in the industry provide you incomparable value when buying or selling a home. With several years of experience in helping out of state buyers and sellers, they are the go-to team when it comes to relocating and helping Colorado feel like home.
Even if you're looking for an agent in another city or state, the My Front Range Living team has a network of experts that can connect you with the right professional.

Colorado Springs Relocation Guide
🏡 Moving to Colorado Springs? Download our FREE Colorado Springs Relocation Guide!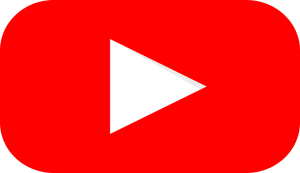 Learn More on the
My Front Range Living
every Monday! Thanks for watching!