Our team is made up of three individuals who came from different states and are now living in Colorado Springs. Between the low taxes, year-round sunshine, and great outdoor living, it's easy to see why Colorado Springs was ranked the 4th best city in the country in 2021. Not only have we grown to love it, we now help others make Colorado Springs feel like home.
Property Tax In Colorado
Colorado has some of the lowest residential property taxes in the country. With an average effective rate of just 0.48%, it is the third-lowest rate in the U.S. It's also well below the national average of 1.07%. What does this mean for you? A twelve hundred dollar savings on your property taxes each year is going to equal out to a hundred dollars a month. That $100 a month can now be used to increase your budget on homes you're looking at and get you into more house.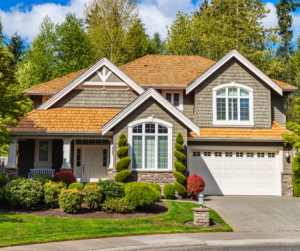 Let's compare that to other states that we commonly see people moving here from. California has a .74% property tax, which is only slightly higher than Colorado's. The property tax in Texas is over the national average at 1.67%. Here is a big one we see. Illinois's property taxes are 2.27%, which is twice the national average. You can see that Illinois is driving those up whereas Colorado and California, oddly enough, are bringing those down.
Where you live and the property tax that the state upholds has a direct effect on how much home you can afford. If property taxes are eating up a chunk of your monthly budget, that leaves you looking at cheaper homes. People are moving to Colorado to get a little more bang for their buck. Our blog, Taxes in Colorado, will give you a better idea of taxes while living in Colorado Springs.
Colorado Springs Weather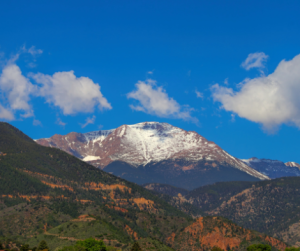 The weather in Colorado Springs is generally mild.  Seasonal depression is virtually nonexistent in Colorado. On average, there are over 300 days of sunshine a year. While living in Colorado Springs, you can expect to see all four seasons. December through February bring chilly daytime temps, consistently staying below 50 degrees. Warmer weather starts to creep in March through May, climbing from the 50's up to 70 degrees. June, July, and August are our hottest months. However, Colorado Springs weather usually only reaches a high of around 90 degrees during summer. This makes outdoor living very manageable. Weather starts cooling back down in September and the cycle of the seasons starts again. It does snow in the winter, but being at an altitude of 6,500 feet generally causes it to melt quickly.  Severe weather can happen, but it is a rare and a small price to pay to live in such a beautiful area.
Outdoor Living
No matter what your interest, there is something for you to do in Colorado Springs.  Beautiful parks like Garden of the Gods and Red Rock Canyon Open Space are spectacular destinations for hiking, biking, running, and many outdoor activities.  The Cheyenne Mountain Zoo is one of the best zoos in the country. Nestled in the foothills, you feel like you're miles outside the city and truly enveloped in nature.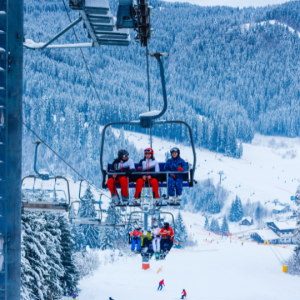 Living in Colorado Springs also offers close proximity to skiing, snowboarding, and other various snow sports. Here are some top skiing destinations within a three hour drive: Breckenridge, Vail, Monarch and Copper Mountain, Keystone, Winter Park, Arapahoe Basin, and more. With such close proximity, you can pack up your car and head to the mountains for a day trip, or make a last minute weekend trip out of it.
Due to the amount of sunshine we get and being such an active state, we saw an influx of people moving to Colorado during the 2020 pandemic. Although the pandemic caused a lot of hardship and adjustment, one benefit was that many people now worked from home. This blessing in disguise created a new freedom for employees to move from their local office. Not only does Colorado provide all the benefits of highly ranked outdoor living, but it also gives a hometown feel with a strong sense of community and access to downtown living, booming with local breweries, artists, and artisans. It's easy to see why Colorado Springs was ranked the 4th best city in the country in 2021 by the U.S. News and World Report.
Olympic City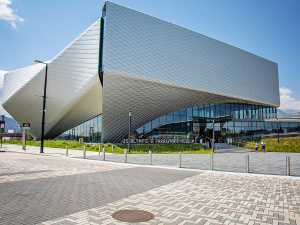 Colorado Springs is Olympic City USA. We are the city of champions. Colorado Springs is home to the Olympic and Paralympic Training Center, as well as the new United States Olympic and Paralympic Museum. According to the USOPM website, The U.S. Olympic & Paralympic Museum offers an immersive and universally accessible look into the journey of Team USA's Olympic and Paralympic athletes. Through interactive exhibits, innovative displays, and a comprehensive artifact collection, the 60,000-square-foot attraction instills the Olympic values of excellence, friendship, and respect, as well as the Paralympic values of determination, equality, inspiration, and courage in every visitor. The Museum honors legends, while inspiring tomorrow's legends through entertaining activities and cutting-edge storytelling. The USOPM is more than a museum, but a life-changing experience that will continue to educate and inspire generations to come.
Cons of Living in Colorado Springs
Insurance Premiums
Colorado's insurance premiums are some of the highest in the nation. Depending on where you live, your policy will call for specific coverage based on damage that's likely to occur. For instance, in Colorado Springs, we have a separate wind and hail deductible. It gets windy to the point of knocked down fences, broken off tree branches, and blown off roofs. Similarly, hail can result in severe damage to windows, roofs, and siding. Colorado is also notoriously dry, which puts us at high risk for fires.
Insurance companies are not in the business of losing money. They assess this risk and adjust premiums accordingly. Once upon a time, insurance companies only charged a $500 deductible for wind and hail damage. After so many claims being filed here in Colorado, they deemed it a high-risk state and modified deductible rates to 1% of the home's value. Visit our blog, Homeowners Insurance, to read more about insurance and premiums here in Colorado Springs.
Housing Shortage
After the housing market crash in 2008, builders, investors, and banks became a lot more cautious in order to prevent future loss. Many homebuilders went out of business while others stopped construction on homes without an existing contract. This way, at the very least, they could hold onto the buyer's earnest money if anything happened. However, this created a long term housing shortage.
Economists say we didn't build enough for a decade. According to Mike Kingsella, CEO of Up for Growth, America has fallen 3.8 million homes short of meeting housing needs. The housing shortage goes for rentals and ownership across all corners of the United States. Strong demand and low supply mean higher prices. In just the last couple years, we've seen home prices rise more than 30%. Learn more by reading our blob, Housing Bubble Colorado.
About The Author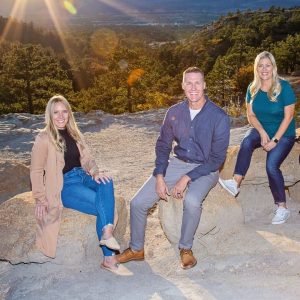 The Team at My Front Range Living are a group of full time real estate experts serving Colorado Springs, El Paso County and the surrounding areas. Their knowledge of the local community and experience in the industry provide you incomparable value when buying or selling a home. With several years of experience in helping out of state buyers and sellers, they are the go-to team when it comes to relocating and helping Colorado feel like home.
Even if you're looking for an agent in another city or state, the My Front Range Living team has a network of experts that can connect you with the right professional.

Colorado Springs Relocation Guide
🏡 Moving to Colorado Springs? Download our FREE Colorado Springs Relocation Guide!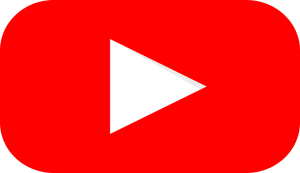 Learn More on the
My Front Range Living
every Monday! Thanks for watching!