We're talking about the best food trucks in Colorado Springs. Our team loves supporting locally owned small businesses and eating delicious food. So, we visited a few food truck rallies and here are our favorites!
Food Truck Events in Colorado Springs
Looking for great food at great prices, all in one spot? Colorado Springs has several food truck hot spots. Here's where to find them:
The owners of Go Fish Food Truck are wonderful people, who are Colorado Springs natives with a passion for quality food and superior customer service. Here's how they describe themselves:
"We love food; cooking it, eating it, and the company it brings. We believe in hard work, dedication, and creating relationships with our employees and guests. Growing our family one member at a time, one meal at a time."
Go Fish Food Truck serves up delicious seafood, fast, with superior service in the Colorado Springs area. They earned 719 Battle of the Food Trucks People's Choice Winner and The Gazette's Best of the Springs 2022 Bronze Winner for their fish tacos. In addition to the award winning tacos, we highly recommend the Fish & Chips. Served at a great price, you can expect three pieces of wild caught Alaskan Cod, beer battered and fried. As the name suggests, it comes with fries and homemade tartar sauce. Follow them on Facebook for weekly updates on where you can "catch" their truck.
Solsage food truck is a local sausage truck serving Colorado Springs and the greater El Paso County region. They serve a variety of fresh, handmade sausages, hand-pattied gourmet burgers. Paired with fresh cut seasoned fries and a fan favorite: Pierogis! They are a family owned and operated food truck.
Boasting a passion for scratch made sausage and locally sourced ingredients, they love connecting with the local community by serving delicious, high quality food, made with intention. For instance, we tried their new item – Solsage Bratwurst – Scratch made German brat topped with pickled slaw, sautéed onions and spicy brown mustard on a Kaiser bun. Served with seasoned fresh-cut fries.
Catering by Solsage is the easiest answer to elevate your party or get-together and make the day of your event a worry-free breeze. Whether it's a simple variety of sausage platters or a customized menu for a special event, Solsage is sure to have the perfect food for every gathering and every budget. Their website calendar makes it extremely easy to find them, therefore getting you one step closer to deliciousness.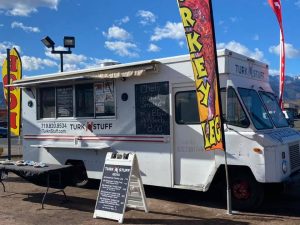 Turkey leg, turkey leg, turkey leg! Turk n Stuff is a family owned mobile food truck business selling specialized turkey legs, along with other side items. In addition, they also offer catering for specialized events that will include additional menu items upon request to include smoked brisket; ribs, chicken and Cajun potato salad for large events. If you've ever had smoked turkey, then you know how delicious and tender it is. We like to order "family style." Meaning we order a few different plates and each takes bites from each one. We ordered the smoked turkey nachos, which were instantaneously "gobbled" down. Similarly, the bacon mac & cheese didn't last long either. The food was incredible and we honestly couldn't choose a favorite. To see what this food truck is all about, visit their Facebook page for their upcoming whereabouts.
Witty Pork's Woodfired Pizza is owned by the Cunningham family. The family has been proudly serving wood-fired pizzas, strombolis, and calzones made from high-quality ingredients all over Southern Colorado since 2016. Something we really love and admire about this food truck is that owners Brent and Todd Cunningham are passionate about supporting southern Colorado businesses. They practice this by sourcing ingredients locally and serving at local breweries to support their fellow food trucks in Colorado Springs.
All pizzas come standard at 12″, however 8″ pizzas are an option at $2 less. Here's what we ordered: Supreme – pepperoni, sausage, green bell peppers, mushrooms, and yellow onions on top of a three cheese blend and tomato sauce. Caprese – fresh mozzarella, sliced tomato, and julienned basil on top of tomato sauce. Drizzled with homemade Balsamic Vinaigrette. Both wood-fired pizzas were cooked to perfection and were packed with flavor and generous toppings. We highly recommend it.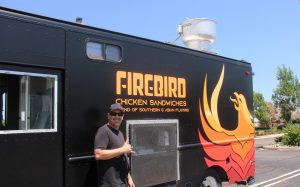 Chef Joe Bosworth, aka Big Tasty operates the food truck in the Colorado Springs area. His road to perfecting the chicken sandwich started with a "eureka" moment around 3:00 A.M. In just thirty minutes, he had concocted the perfect ingredients for the perfect chicken sandwich. After 9 months of planning, obtaining equipment, and establishing marketing materials; Firebird Chicken Sandwiches was born! Perfection is crafted utilizing southern and Asian flavors. Don't let the name fool you! Chicken isn't all they serve. Try their all new Chimera featuring gator meat (that's right, gator meat!).
We ordered the Firebird – Buttermilk marinated crispy chicken breast, pickled jalapeño slaw. Smoked Korean chili mayo on a lightly toasted sweet bun. Served with tots. If you like your food a little more basic, fear not. The Naked Bird keeps it plain and simple – crispy chicken on a buttery bun. Find this mouth watering goodness around town by checking out their Facebook page.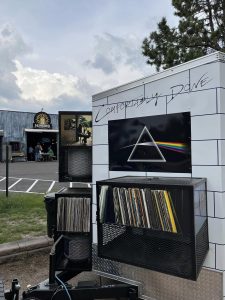 Comfortably Done is a food trailer selling mother approved meals. Their base menu is meat and gravy over your choice of potato. The meat options are: pot roast, roast chicken, and roast pork. Potato options include: fries – seasoned and hand cut with skin on, smashed – baked, smashed, and flash fried, and mashers – mashed with butter and sour cream. We tried the smashed potato with chicken and gravy and it tasted like a warm, loving, homemade meal. For just $4, we highly recommend adding 6 mini donuts to your meal. They are melt-in-your-mouth good.
If you're a Pink Floyd fan, you'll appreciate the homage this food truck pays to the classic band. Their name stems from a play on words of Pink Floyd's song, "Comfortably Numb." Just take a look at the back of their truck! Follow these rock stars on Facebook to find them around town.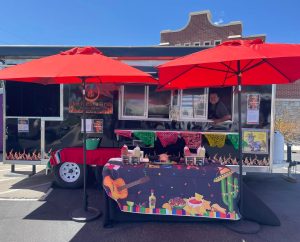 The Fiesta Grill is a one-of-a-kind family business with a menu inspired by the idea of family, simple, fresh, and honest cooking. They have developed a unique experience for all guests, using fresh and sustainable ingredients. With the fusion of Mexican and Guatemalan, The Fiesta Grill takes you on a culinary journey like no other restaurant has before. From classic recipes to the new-age, each dish shows passion for the highest quality food presented with the utmost care.
We ordered the carnitas tacos with rice and beans and let me tell you – this food truck knocked it out of the park. They truly are "the party on the go" because your taste buds will be doing a little happy dance.
About The Author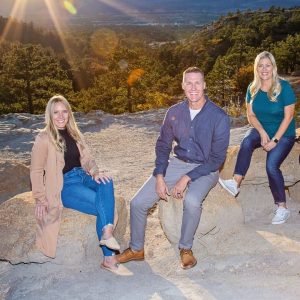 The Team at My Front Range Living are a group of full time real estate experts serving Colorado Springs, El Paso County and the surrounding areas. Their knowledge of the local community and experience in the industry provide you incomparable value when buying or selling a home. With several years of experience in helping out of state buyers and sellers, they are the go-to team when it comes to relocating and helping Colorado feel like home.
Even if you're looking for an agent in another city or state, the My Front Range Living team has a network of experts that can connect you with the right professional.

Colorado Springs Relocation Guide
🏡 Moving to Colorado Springs? Download our FREE Colorado Springs Relocation Guide!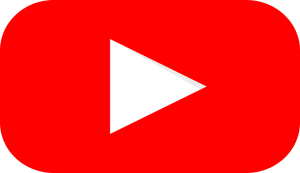 Learn More on the
My Front Range Living
every Monday! Thanks for watching!