We're going over some of our favorite dog parks in Colorado Springs. Why? Because living in Colorado Springs inevitably means you need two things. A Subaru and a dog. We love dogs here at My Front Range Living and want to help Colorado Springs feel like home for your pups, too.
ColoradoSprings.gov states, "Dog owners should be aware that City Code requires all dogs be on a leash while in city parks and on city trails. The Parks, Recreation & Cultural Services Department does realize that dogs enjoy having areas where they can run and "burn off some steam," so we offer several off-leash areas. Please keep in mind that your dog must still be kept under control in off-leash areas."
Bear Creek Dog Park is El Paso County's most visited park site. It draws more than 100,000 visitors a year. The 25-acre off-leash dog park is located on the North side of Bear Creek Regional Park. The attached parking lot is convenient, however, spaces are limited. Additional parking can be found at the main parking lot at the NW corner of 21st and W. Rio Grande Street.
Established in 1997, it remains open year-round to canine visitors and their people. The park consists of open prairie, hills, woods and a 1/3-mile-long stretch of Bear Creek. There are several walking trails running the length and circumference of the area, including the 3/4-mile primary loop, and several secondary trails.
The park includes areas for dogs and people to wade and play in the creek. Additionally, there are large areas through which to run and chase balls, including an Agility Training Area that was installed in 2014. A two-acre area for small and senior dogs is separated from the general dog area to provide space for those who wish to keep the dog play to a minimum.
Water is provided for thirsty canines as well as a dog washing area for those who get too enthusiastic. However, chasing sticks through the muddy parts of the creek bed is part of the fun! Public restrooms and fresh water are available for owners.
Fox Run is one of our favorite dog parks in Colorado Springs that opened in 2013. Citizens who wanted a safe place to let their dogs off-leash in Fox Run Regional Park pushed for this public amenity. The five-acre off-leash park is in a fenced area in the southeast corner of Fox Run Regional Park. If you own a small breed dog, this is a great option for you. All four-legged friends weighing 25 lbs. or less can enjoy the 1.5 acres area, complete with a 4-foot fence.
Above all, the wooded area provides a beautiful, calm, and peaceful environment. Owners are encouraged to take advantage of the scenic half mile trail loop. Once you and your pup have thoroughly worn yourselves out, feel free to sit and rest at one of the several picnic tables to re-energize and hydrate.
Palmer Park Dog Park is conveniently located in central Colorado Springs. According to BringFido.com, "Your pet will love the fenced, off-leash Palmer Park Dog Park in Colorado Springs, CO. The park features water fountains, benches, and fallen trees to use as obstacles for agility play. Located with Palmer Park, there are also over 25 miles of trails for hiking, jogging, and equestrian use."
Located in Northeast Colorado Springs, this dog park keeps it sweet and simple. Rampart boasts a large, flat open area for playing. With sand and for digging, water spigots, mulch hills and benches for owners to relax on. Rampart Park is home to Pikes Peak BMX track. The track is well maintained, thus making it great for kids of all ages to learn some new skills. With so many activities in close proximity, Rampart is great for the whole family.
This dog park in Colorado Springs can be found in the beautiful Cheyenne Mountain area. Wag! describes the park as, "fenced and has a simple, no-frills layout consisting of two separate enclosures; one for smaller breeds and the other for bigger dogs. Its surface is covered in wood chips thus making playtime cleaner. The open space has a few small bushes, rocks, and logs, allowing you to observe your canine companion at all times. It is also equipped with several dog waste bag dispensers and trash cans so you can clean up after your pooch." Come prepared, as there are no drinking fountains or bathrooms. But, feel free to come and go as you please, as the park is open 24/7 for your convenience.
About The Author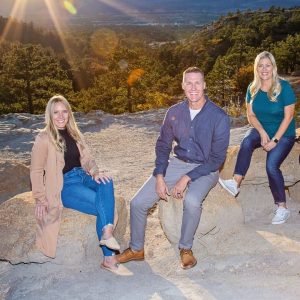 The Team at My Front Range Living are a group of full time real estate experts serving Colorado Springs, El Paso County and the surrounding areas. Their knowledge of the local community and experience in the industry provide you incomparable value when buying or selling a home. With several years of experience in helping out of state buyers and sellers, they are the go-to team when it comes to relocating and helping Colorado feel like home.
Even if you're looking for an agent in another city or state, the My Front Range Living team has a network of experts that can connect you with the right professional.

Colorado Springs Relocation Guide
🏡 Moving to Colorado Springs? Download our FREE Colorado Springs Relocation Guide!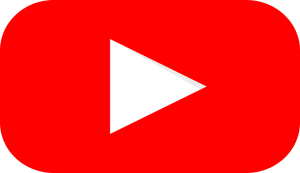 Learn More on the
My Front Range Living
every Monday! Thanks for watching!