With mortgage rates continuing to rise, many people are asking what's happening in the Colorado Springs housing market. Whether you're thinking about buying a house in Colorado Springs, moving to Colorado Springs or even if you're already living in Colorado Springs, this is some really intriguing information. Specifically over the course of the last four to five months, we've seen a shift in the market. Things have cooled down significantly from January to August of 2022. Let's go over the numbers.
Single Family Homes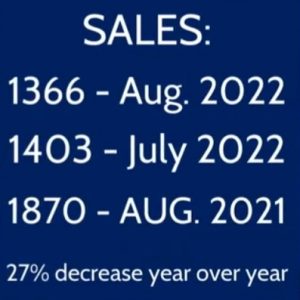 Single family home sales in the Pikes Peak MLS went down 2.6% from July to August of 2022. In July, 1403 homes were sold in comparison to 1366 sales in August. Month to month, that drop in sales is very minor and is not cause for concern. However, when comparing home sales to last year, we are selling significantly less homes. In August of 2021, 1870 single family homes were sold in the Colorado Springs housing market. Year over year, that marks a 27% decrease in sales. Is that a bad thing? Not necessarily.
The housing market was volatile for a couple of years post-pandemic and things are starting to become sustainable.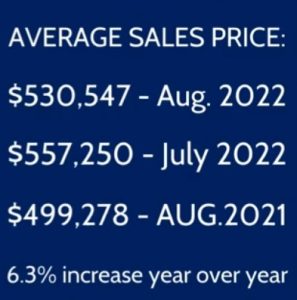 Now, here's where you really want to pay attention. We keep hearing that we're no longer in a seller's market. Although we may not have fully transitioned into a buyer's market, numbers indicate that we are making a shift. The average sales price of single family homes went from $557,000 in July to $530,500 in August. That is a 4.8% decrease month over month.
In contrast, home values have continued to increase by 6.3% year over year. That's exactly where we want to be. Sitting between a 6%-10% rise in home value is what we call the "sweet spot" for sustaining a reasonable market.
After a nationwide shortage of available homes over the last couple years, we're thrilled to see inventory growing. The market is making a comeback, allowing things to level out. Houses are typically no longer selling in a matter of days. We're starting to see homes sit on the market for longer, thus bringing appropriate price adjustments. For instance, available single family homes on the market increased from 2551 in July to 2639 in August of 2022. Moreover, we saw a 161.5% increase in inventory from 2021, when there were just over a thousand homes on the market. This is great news for buyers as it provides some relief from aggressive bidding wars and rushed decisions.
Townhomes and Condos
Townhomes and condo sales in Colorado Springs did not follow the same trend as single family homes. Sales in August actually went up from 208 in July, to 215 in August. On the other hand, townhome and condo sales dropped significantly year over year. This time last year, there were 260 sales in the Pikes Peak region, making it a 17.3% decrease. Why? It's safe to assume less condos and townhomes are being built.
Additionally, when interest rates were record low, buyers could afford more house. Therefore, providing opportunity to get into a single family home instead of townhome.
Much like we saw with single family homes, average sales price of townhomes and condos went down. From July to August in 2022, average sales price went from $374,000 to $361,000. Overall, not a major concern as the market settles, especially when compared to August of 2021. Similar to single family homes, we're still seeing a strong increase of value year over year. A 6.4% increase is healthy for our market, as well as great news for sellers because there's no question that equity is still growing.
The number of active homes has also seen a steady increase year over year. In August of 2021, there were only 106 active townhomes and condos in the Colorado Springs housing market. We're thrilled to see that number have increased 116% year over year. August 2022 had 229 active homes.
Although the number of active homes had a slight decrease month over month, it is very minor and seems like we're still headed in the right direction. Increased inventory is allowing demand to come back down to a healthy, stable level.
Colorado Springs Market Update
To give more context on where these numbers come from, we use the entirety of the Pikes Peaks region. A six month inventory is considered normal in the real estate market. This means if we continue to sell homes at our current pace, without adding inventory, we'd last six months. With our current inventory in Colorado Springs and the rate at which we're selling, we don't even have half of that.
With recent spikes in interest, we understand buyers are hesitant to purchase. But, keep in mind the year over year home value increase. Inventory is steadily increasing, allowing buyers to take their time, thoroughly research homes, and curate thoughtful offers. Sellers have grown weary due to lack of bidding wars and homes taking longer to sell. Relative to the history of the market, this is normal! It's normal for homes to sit for weeks at a time. Our perspectives became altered by the post-pandemic housing market. The last couple of years did not provide a stable benchmark of what we should expect. Moreover, our current real estate market has 1/10 the amount of foreclosures that existed in 2010. We're in good standing to move forward with our current market and it remains true that it is a good time to buy.
About The Author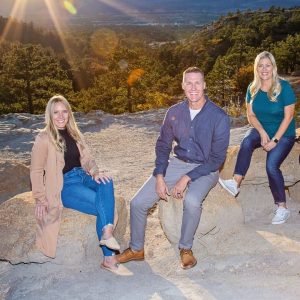 The team at My Front Range Living are a group of full time real estate experts serving Colorado Springs, El Paso County and the surrounding areas. Their knowledge of the local community and experience in the industry provide you incomparable value when buying or selling a home. With several years of experience in helping out of state buyers and sellers, they are the go-to team when it comes to relocating and helping Colorado feel like home.
Even if you're looking for an agent in another city or state, the My Front Range Living team has a network of experts that can connect you with the right professional.

Colorado Springs Relocation Guide
🏡 Moving to Colorado Springs? Download our FREE Colorado Springs Relocation Guide!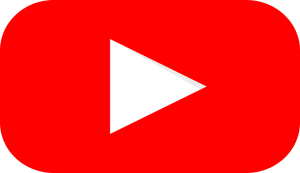 Learn More on the
My Front Range Living
every Monday! Thanks for watching!