One of our favorite things about living in Colorado Springs is all of the local, small businesses. If you have followed us for any length of time, you know that we love supporting local, small businesses and these food trucks in Colorado Springs are no exception.
Food Truck Events in Colorado Springs
Looking for great food at great prices, all in one spot? Colorado Springs has several food truck hot spots. Here's where to find them:
Kona Ice is the shaved ice truck that brings a one-of-a-kind, tropical experience to you. For instance, guests can flavor their own Kona Ice on our signature Flavorwave. Their signature Flavorwave allows you to create a custom blend every time.
With flavors ranging from Tiger's Blood to Pina Colada, there's something for everybody. Enjoy your nutritious and delicious treat while dancing to some island tunes! Offering over 500 flavor combinations, Kona Ice would love to work with your school, youth sports organization, church or bring the fun to your employees. Follow them on Facebook for updates on where this food truck is in Colorado Springs.
Coffee on wheels! Hence the name. Wheel Coffee food truck is an exciting new coffee van in Colorado Springs. They specialize in lattes, mochas, and macchiatos. Our team tried a salted caramel white chocolate mocha. If you're a sugary coffee lover like us, then this is the drink for you! In addition to coffees, they serve up delicious Italian Cream Soda. We highly recommend the Pina Colada cream soda. It was the perfect mocktail treat. Whether you're looking to treat your staff, caffeinate your favorite teacher, or win over clients, the owners of Wheel Coffee will take great care of you!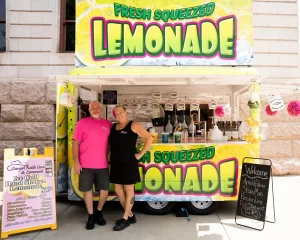 Owners Spencer and Holly are natives to the Colorado Springs. They began this business at the Old Colorado City Farmers Market. Two years in, they were given an opportunity to vend at the Air Force Academy, which opened so many doors and given countless opportunities to grow all over the city. They now have three trailers out and about during the summer, along with a new line of gourmet corn on its way.
All kettle corn is popped by hand and always guaranteed to be fresh and yummy. Offering sweet and savory flavors, you can pick and choose depending on what mood you're in! Each Lemonade is made by hand with a whole lemon sliced into 8 pieces, smashed and hand shaken. Never Stirred. Additionally, this Colorado Springs food truck also offers roasted nuts, which are oh so yummy! So next time you're in the mood for something sweet, or craving an ice cold lemonade, give Cowgirl Kettle Corn & Lemonade a try!
Lori Lynn's Cookies and Cream brings people together with made-to-order ice cream sandwiches! Sandwiches are made using from-scratch cookies whose origins are based on family recipes and the tried-and-true professionals who taught them. Between two delicious cookies you'll find hand scooped ice cream. The beauty is that you build your own! Choose one or two cookie flavors and pair it with your favorite ice cream. For example, owner Lori Lynn's favorite ice cream sandwich combo is a chocolate chip cookie and a double chocolate chip cookie with mint chocolate chip ice cream.
Although cookies and cream is in the name, that's not all they serve. If you're more of a cake person, they offer cupcakes and cakes by custom order only. Lori's favorite is the Carrot Cakelicious with cream cheese frosting. Death by Chocolate and Vanilla Vibes are also strong contenders.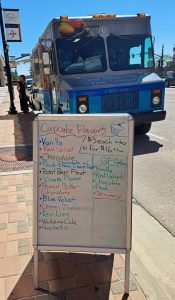 Their cupcakes are the cure! The Cupcake Doctor is a cupcakery and delivery service committed to providing freshly made baked goods (happiness in a cup!) to Colorado Springs, for customer's everyday enjoyment and special occasions.  Military family owned and operated, their mission is to create affordable, creative, and delicious homemade treats for hard-working neighbors, including fellow military service members, and their families. Hire The Springs Cupcake Truck for corporate and private events, birthday parties, weddings, block parties, and more.
Between their awesome walk-in shop, the infamous Springs Cupcake Truck, and a reliable delivery service, you can treat your sweet tooth almost any time and place. They offer 8-15 fun cupcake flavors in the shop until sellout each day, generous store hours, custom project planning, reasonable prices, and reliable delivery in Colorado Springs!  Our team tried both the red velvet cupcake and a peanut butter chocolate cupcake. They were both phenomenal!
About The Author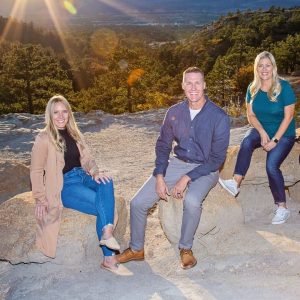 The Team at My Front Range Living are a group of full time real estate experts serving Colorado Springs, El Paso County and the surrounding areas. Their knowledge of the local community and experience in the industry provide you incomparable value when buying or selling a home. With several years of experience in helping out of state buyers and sellers, they are the go-to team when it comes to relocating and helping Colorado feel like home.
Even if you're looking for an agent in another city or state, the My Front Range Living team has a network of experts that can connect you with the right professional.

Colorado Springs Relocation Guide
🏡 Moving to Colorado Springs? Download our FREE Colorado Springs Relocation Guide!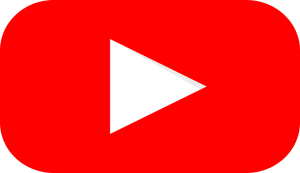 Learn More on the
My Front Range Living
every Monday! Thanks for watching!