Being a first time homebuyer can be daunting. There's a lot of information out there, but we're here to help. Here's a step by the step guide to buying a house in Colorado.
Pre Approval For Mortgage
The very first thing you should be doing as a home buyer is get pre-qualified for a home loan. There are multiple loan programs such as FHA, VA, and conventional that hold subprograms within. Take some time to speak with different lenders. Discuss with them how much money you're looking to put down and what your ideal monthly payment would be. Lenders can recommend different programs to best suit your needs. We find it to be highly beneficial to work with a local lender; here's a list of our preferred local lenders. Once you are pre approved for a mortgage, it's time to begin your home search.
Finding A Home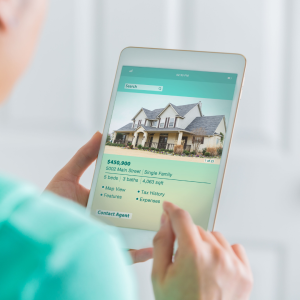 Contact the My Front Range Living team with your criteria for your home search and we'll get to work for you. The Colorado Springs market is competitive, with limited inventory. Your agent can tailor your search to homes that will fit your criteria by precisely knowing what is most important to you. We can help you set realistic expectations and together, we will be able to move quickly on any home you are interested in. Here in Colorado our seasons are mild, but they still impact the market. Buying during the cold winter months is more challenging because there tends to be less on the market, but you may get a better deal because there is less demand. Buyers like to purchase and move during warmer months, specifically spring through early fall. This timeline also allows them to be settled into their new home before the new school year starts. Sellers use this to their advantage and list their homes during this peak season. This means more competition for buyers. Keeping all of this in mind, communicate with your realtor so we can find you a house to call home.
Under Contract
Once you have found a house you love, My Front Range Living will put together the most competitive offer with your best interests at the forefront. Once you are under contract, we will work with you through closing, which on average contracts close in 28 days. Under contract, you can expect to put up earnest money. Earnest money is an amount put down to show the buyer is serious about the home and protects the seller in the event that that buyer backs out without cause. This is typically 1%-3% of the home's sale price. The seller will present a property disclosure, disclosing any known issues with the home.
There are many potential objections you can have as the buyer to back out of the contract:
damage to the home that wasn't properly repaired
HOA rules and regulations you don't feel will fit with your lifestyle
expensive insurance on the home because it's in a high risk area
changes to the terms of your home loan
issues found during your home inspection
A home inspection is the only out-of-pocket expense the buyer incurs, outside of earnest money. A home inspection costs about $400-$500 and it is worth every penny. An experienced technician will come out and thoroughly evaluate the condition of the home, presenting a report with all detailed findings. The buyer has the option to negotiate repairs with the seller. If the seller agrees or everything looks good as is, we will proceed with the purchase of the home.
Closing On A House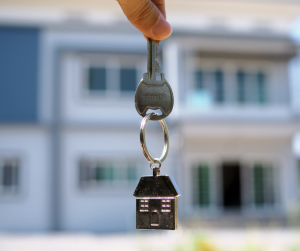 Closing day is the finish line at the end of the race. You put in a lot of work to get there and your patience has paid off! For the most part, closing is signing a lot of documents. The seller will also review and sign documents related to the sale and property transfer. Make sure you You will need to bring your I.D., down payment and closing cost funds in the form of cashier's check or wire transfer, and proof of homeowners insurance.
Earnest money will have been applied toward that down payment or closing expenses. You'll receive a Final Closing Disclosure on closing day. Be sure to review for any last minute changes and make sure there are no surprises. Documents are signed, keys are handed over, and you are a homeowner! Congratulations!
About The Author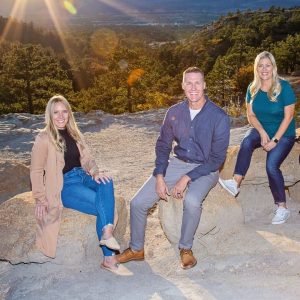 The team at My Front Range Living are a group of full time real estate experts serving Colorado Springs, El Paso County and the surrounding areas. Their knowledge of the local community and experience in the industry provide you incomparable value when buying or selling a home. With several years of experience in helping out of state buyers and sellers, they are the go-to team when it comes to relocating and helping Colorado feel like home.
Even if you're looking for an agent in another city or state, the My Front Range Living team has a network of experts that can connect you with the right professional.

Colorado Springs Relocation Guide
🏡 Moving to Colorado Springs? Download our FREE Colorado Springs Relocation Guide!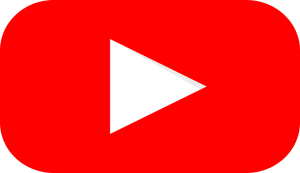 Learn More on the
My Front Range Living
every Monday! Thanks for watching!