Renting vs buying is an age old debate. The Colorado Springs housing market continues to be hot and shows no signs of slowing down. See why there is no better time to buy than now.
Renting
Benefits of Renting
Renting a home, condo, or apartment can be a very appealing option for some, while it is the only feasible option for others. Signing a lease typically requires a security deposit of one month's rent, while buyers will have to come up with a sizable down payment. For those who don't currently have cash on hand for even 3%-5% down, renting can provide time to save up. Not paying property taxes during that rental period can help build those savings. For those moving from out of state, renting allows the flexibility to live in different parts of town before choosing where you ultimately want to settle down.
Being a renter can provide a fairly maintenance free lifestyle. Yes, you will need to repair nail holes, carpet spots, and other damage you cause. These are very minor repairs, but necessary to get your deposit back. Larger repairs having to do with plumbing, heating and air conditioning, and appliances are a simple phone call away to the front office or property management. This comes at no cost to you. In Colorado, we get hail damage almost every year. As a renter, hail damage to the roof, windows, or exterior paint does not affect your checkbook.
Another appealing aspect to renting are the amenities. Having access to a pool or gym on site can be quite a luxury. While you will pay a monthly fee to utilize these facilities, it's a small price to pay. As a homeowner, fronting the money for installation and maintenance or monthly HOA fees can add up quickly. 
Disadvantages of Renting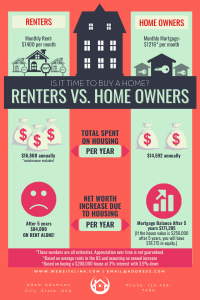 While all of these benefits sound appealing, there are strong downsides to renting. The most obvious reason is that you do not own your home. You are essentially paying for somebody else's investment and building equity in somebody else's pocket. At the end of the day, you will not get a return on renting. Renting is more expensive than buying to begin with. Property owners are looking to make a profit on their investment, and you pay for that. In addition, for the duration of your lease, the market is likely getting more expensive.
The Colorado Springs real estate market is incredibly competitive. After just one year of renting, the same homes you were looking at buying will now be worth fifty to seventy thousand dollars more at the current market averages. As the market spikes, your rent will too. It is very common that rent prices increase with every lease renewal. As an owner, you benefit from a locked-in interest rate and your payments do not change. 
Believe it or not, qualifying as a renter is just as strenuous as it is to buy. Landlords will run background checks, have credit score stipulations, and will require security deposits. Many loans now only require as little as 3% down. While a down payment is certainly more cash to come up with, there's no better time than now to buy. 
Buying
Advantages of Owning a Home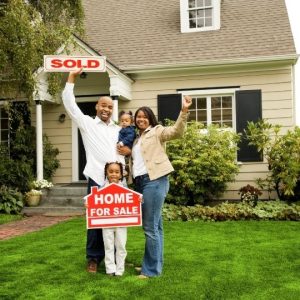 There are so many advantages to owning your own home. The biggest reasons are stability and control. As a homeowner, you have stable and predictable monthly payments. These payments will not surprisingly change year after year or fluctuate with the market. In fact, you have the perk of being able to refinance and lower your monthly payment if interest rates go down. 
Buying a home is one of the largest investments a person can make. Building equity over time can provide a lot of opportunity, if not just peace of mind. The Colorado Springs real estate market is averaging an increase of 20% each year. This is incredible news for homeowners. That equity can be taken out and used to invest back into your property for necessary upgrades and repairs, furthering the value. In certain cases, people use the equity in their home to pay off other debts to put themselves in a better financial standing. At the end of the day, it is your money and you can use it how you see fit. 
Owning a home is typically cheaper than renting. Renters pay an inflated fee to cover not only the mortgage of the home they are renting, but a surplus beyond that so the owners can make a profit. Even in an apartment complex, renters pay the going rate of living expense, with added fees on top of that to compensate for maintenance and repair costs. 
Tax benefits come with owning a home. One of the biggest tax benefits is being able to deduct paid monthly interest from your tax returns. Considering the first several years of your payments are mostly interest, that is a nice deduction to have. In addition to deducting monthly interest, a borrower can also deduct mortgage insurance payments and other home-related purchases.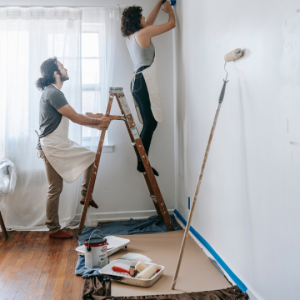 Style and aesthetic changes over time and as the owner, you have the freedom to change the look of your home. Something as simple as changing the color of your front door or garage can upgrade curb appeal. Larger projects like knocking down a wall or remodeling the kitchen are completely within your control. The beauty of this is that it allows you to live in a space that fits your style and needs, while also creating a bump in property value.
Cons of Buying a House
Of course, being financially responsible for everything that a home entails is not something to be taken lightly. Having the cash on hand for a down payment to even get your foot in the door is just the first step. From there, maintenance of the home is a never ending battle. Seemingly small things like clogged drains, leaking faucets, and running toilets are now tasks that fall on you. Calling a repairman will come at a cost, where it comes all inclusive as a renter.
Exterior care is not only an added expense, but you can also be penalized if you fall under an HOA. Maintaining a lawn and garden require regular watering, weed pulling, and mowing. HOA communities have covenants and if a member of the board were to drive by and see that you have weeds in your rock beds, they can issue a citation and fee.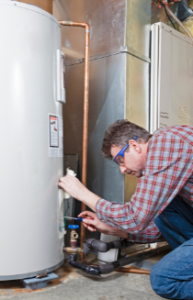 Homeowners insurance will cover hail damage, water and fire damage, but that doesn't come without a deductible. There are certain expenses insurance won't cover. Things like water heaters and air conditioning units that have lived their lifespan will come out of pocket. Washers and dryers, as well as kitchen appliances that die out will also not be covered to replace. As a homeowner, it is your responsibility to have enough savings to cover these unexpected costs.
Using your residence as a rental property doesn't negate any of these responsibilities. In fact, it adds to them. While renting out your home can generate a great stream of revenue, it can also cost you big in the long run. This is a personal choice that requires great deliberation of risk vs reward. But, this comes back to you at least having that freedom and control when you own.
About The Author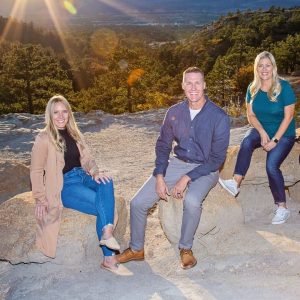 The team at My Front Range Living are a group of full time real estate experts serving Colorado Springs, El Paso County and the surrounding areas. Their knowledge of the local community and experience in the industry provide you incomparable value when buying or selling a home. With several years of experience in helping out of state buyers and sellers, they are the go-to team when it comes to relocating and helping Colorado feel like home.
Even if you're looking for an agent in another city or state, the My Front Range Living team has a network of experts that can connect you with the right professional.

Colorado Springs Relocation Guide
🏡 Moving to Colorado Springs? Download our FREE Colorado Springs Relocation Guide!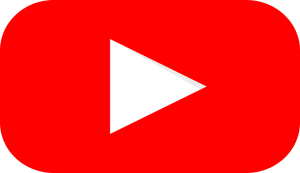 Learn More on the
My Front Range Living
every Monday! Thanks for watching!