Buying a house with cash has many benefits and makes for an appealing offer. But is cash still king? We all know the Colorado Springs real estate market is super competitive, which may lead you to believe that cash buyers hold all the cards. This isn't necessarily true for all situations. Here are some reasons why sellers may choose an offer that isn't an all cash offer.
Cash Offers for Houses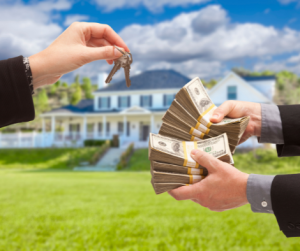 Firstly, what is a cash offer? Let's clarify that misconception that a buyer literally shows up with a bag of cash to pay for the home. A cash offer simply means that the buyer has the funds to pay for the home outright. There is no need for financing or loans. Secondly, what are the benefits of a cash offer?
Quick close. Cash offers take less time to finalize since there is no lender involved. This abbreviated process allows for a much quicker close.
No appraisal. An appraisal becomes an eliminated potential objection. For instance, a lender could tell the buyer they won't finance the sale based on the appraised amount. This would set the sale back considerably. A cash offer takes this factor out of the equation.
Less risk. The seller has the guarantee that the money is there. The sale is no longer dependent on financing panning out. You've heard the saying, less cooks in the kitchen? It makes for a smoother transaction.
Is a Cash Offer Best?
In short, no. It used to be that cash was king and buyers routinely got beat out by all cash offers. For the reasons listed above, sellers prioritized all cash offers. However, that seems to be a thing of the past. The Colorado Springs real estate market has become incredibly competitive. With this, financing buyers have adapted to compete. For instance, appraisal gaps have become a common addition to offers. An appraisal gap clause states the buyer will cover any gap between the appraisal amount and the offer amount with cash. With this clause, their offer is equally appealing as a cash offer. Both offers allow the buyer to pay over asking, without the risk of financing kickback. Here are ways to compete as a financed buyer:
Higher Offers
Sellers are looking for the highest and best. Let's say a home is listed at $450,000. It used to be that a cash buyer could offer $460k and a two week close. In today's market, financed buyers are coming in and offering $500k, with a $50,000 appraisal gap, and a standard 30 day close. In other words, the financed buyer actually has a more competitive offer. The seller would be getting a higher price for their home, still with no appraisal contingency. Furthermore, two weeks added to the closing date is a non issue for most sellers. If a buyer is well qualified for their loan, that offer feels just as safe as a cash offer.
Post-Closing Occupancy
Sellers are receiving multiple offers and comparing them against one another. Cash offers and quick closes are great, but not necessarily what everyone is looking for. Some sellers need time in the home after closing. This provides a window of time for them to secure financing for their new home, without having to scramble for a place to live in the meantime. They may have an all cash offer, with that buyer needing them out of the home in 2 weeks. Another buyer may be using a lender, but they offer post-closing occupancy to the seller. This means the seller can stay in the home for 2 weeks, sometimes even a month, after the closing date. Above all, sellers are looking for the offer that best suits their needs. In this instance, the financed buyer is offering exactly that.
Buyer-Seller Rapport
Rapport is a close and harmonious relationship in which the people or groups concerned understand each other's feelings or ideas. Most homeowners, naturally, have an emotional tie to their home. Our living spaces hold memories and nostalgia. It can be a difficult step for some individuals to walk away from that. Some sellers hold their home in high esteem and want top dollar for it.
Other sellers are looking for a connection to whoever lives in the home next. If the sellers have a long line of military members in their family, a buyer with a VA home loan may resonate deeply. Similarly, if a young couple started their own family in that home, a couple that is looking for more space to welcome children might be the connection that seller is looking for.
There have been instances where buyers write a sincere letter to the seller, explaining why this home would mean so much to them. Appealing to someone's better nature could be all it takes to get your offer chosen. Lastly, Something silly like offering to buy the sellers and the moving crew pizza and beer on their moving day just might be the humor the sellers are looking for. Moving is stressful, no matter how prepped and prepared you are. Sprinkling in some light fun like a pizza party can alleviate some of that tension. In conclusion, you never know what sellers are looking for and there are many varieties of offers you can put together as a buyer that are more appealing than all cash.
About The Author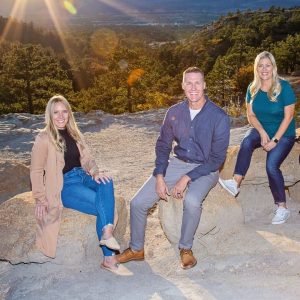 The team at My Front Range Living are a group of full time real estate experts serving Colorado Springs, El Paso County and the surrounding areas. Their knowledge of the local community and experience in the industry provide you incomparable value when buying or selling a home. With several years of experience in helping out of state buyers and sellers, they are the go-to team when it comes to relocating and helping Colorado feel like home.
Even if you're looking for an agent in another city or state, the My Front Range Living team has a network of experts that can connect you with the right professional.

Colorado Springs Relocation Guide
🏡 Moving to Colorado Springs? Download our FREE Colorado Springs Relocation Guide!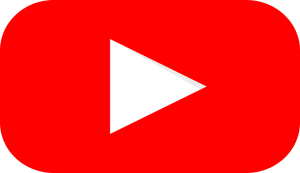 Learn More on the
My Front Range Living
every Monday! Thanks for watching!