Do I need radon testing? What is radon? What are the radon levels in Colorado? We get asked these questions on a very regular basis! We always recommend that our clients get a radon test done here in Colorado Springs. Let us explain why.
What Is Radon?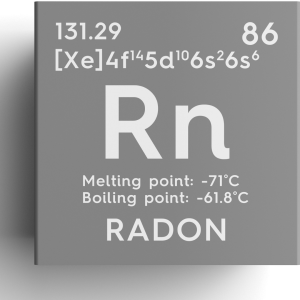 The EPA defines radon as a naturally-occurring radioactive gas. It is inert, colorless, odorless, and exists naturally in the atmosphere in trace amounts. Because radon disperses rapidly outdoors, it is generally not a health issue. However, most radon exposure occurs inside homes, schools and workplaces. Gas becomes trapped indoors after it enters buildings through cracks and other holes in the foundation.
Is Radon Dangerous?
According to the CDC, radon is the second leading cause of lung cancer after cigarette smoking. It is estimated that radon is responsible for more than 20,000 lung cancer deaths each year in the United States. When you breathe in radon, radioactive particles from radon gas can get trapped in your lungs. Over time, these radioactive particles increase the risk of lung cancer and it may take years before health problems appear. Having your home tested is the only effective way to determine whether you and your family are at risk of high radon exposure.
Radon Testing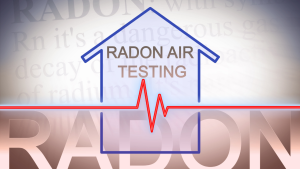 If you already own your home, an at-home radon testing kit is one of the first steps you can take to ensure the safety of you and your family. You can find these online or in home improvement stores. Place the test in an enclosed space for 48-96 hours, send the sample to a lab, and await your results.
If you are in the process of buying a home, we highly recommend conducting a radon test once you are under contract. This will fall under health and safety portion of your home inspection.
Radon Mitigation System
A radon mitigation system will be needed in homes that have a radon level at or above 4 picocuries per liter of air. There are a few approaches to radon mitigation, but ultimately there will be in installation of a piping system that will take the radon from inside or underneath your foundation and take it out of the house. The installer will use a special mitigation fan to create negative pressure throughout the sub-soil and ultimately draw the soil gas from beneath the home or building to safely vent it above the roofline. The price, on average, for installation is about $1,200-$1,800 depending on square footage. If you have a large home, you may need two fans and that will obviously run on the more expensive side.
About The Author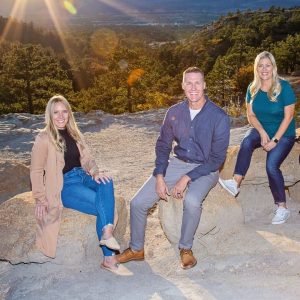 The Team at My Front Range Living are a group of full time real estate experts serving Colorado Springs, El Paso County and the surrounding areas. Their knowledge of the local community and experience in the industry provide you incomparable value when buying or selling a home. With several years of experience in helping out of state buyers and sellers, they are the go-to team when it comes to relocating and helping Colorado feel like home.
Even if you're looking for an agent in another city or state, the My Front Range Living team has a network of experts that can connect you with the right professional.

Colorado Springs Relocation Guide
🏡 Moving to Colorado Springs? Download our FREE Colorado Springs Relocation Guide!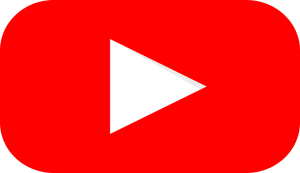 Learn More on the
My Front Range Living
every Monday! Thanks for watching!