Colorado Springs neighborhoods offer a wide variety of houses, communities, lots, and proximity to attractions.  Whether you are looking for new builds, established neighborhoods, or master plan communities, My Front Range Living will help you navigate the fast-paced Colorado Springs real estate market to find the home perfect for you.
We understand it is a competitive market. We will put all our expertise toward giving you the competitive edge to close on the house of your dreams. As we look for the perfect house, we will also look for the ideal neighborhood for you.  We don't just work here; we live in Colorado Springs and love it.  Each neighborhood has unique opportunities for shopping, dining, and entertainment.
The Northside
The northside communities of Colorado Springs each have their very own attractions. Many of them feature golf courses and parks for families to enjoy. Being on the northside offers close proximity to The Air Force Academy and freeway access. The north end of Colorado Springs is booming with new shopping centers, homes, and new road access to get around. Check out these neighborhoods if this part of town sounds like a good fit for you:
The East Side
The Eastside is expanding rapidly from the Powers corridor with huge developments, including Briargate on the Northeast side, Stetson Hills, Banning Lewis Ranch, and Indigo Ranch, and many others. These neighborhoods have many great schools and are conveniently located to great shops, restaurants, movie theaters, and more. Sound ideal? Check out these videos for more information.
The West Side
The West side of Colorado Springs includes historic neighborhoods like the Old North End, Old Colorado City, and Manitou Springs.  It also features renowned neighborhoods like the Broadmoor, Rockrimmon, and Gold Hill Mesa. You'll be in close proximity to downtown Colorado Springs, Cheyenne Mountain Zoo, Red Rock Canyon, and Bear Creek Regional Park. It's a great fit for families that love outdoor living.
The South Side
The South side has become quite a hot pocket of real estate in Colorado Springs. It is conveniently located to Fort Carson and Pikes Peak Community College. You'll love the easy access to the interstate and the Powers corridor for daily commutes. These neighborhoods have an array of living options from single family homes to townhomes and apartments.
Colorado Springs Zip Codes
80909: Central Colorado Springs
80907: North-Central Colorado Springs
80903, 80905: Downtown Colorado Springs
80904: Old Colorado City
80920: North Colorado Springs
80921: Far North Colorado Springs
80924: Northeast Colorado Springs
80919: Northwest Colorado Springs
80925, 80911: South Colorado Springs
80916: Southeast Colorado Springs
80929: Far Southeast Colorado Springs
80922, 80923, 80915: East Colorado Springs
80917: East-Central Colorado Springs
80927, 80938, 80951: Far East Colorado Springs
In 2019, the population of Colorado Springs was 478,221, according to the United States Census Bureau, a 73.8% increase from 1991. Colorado Springs is a highly desirable area and it's easy to see why. What's not easy is getting the home you want in this hot market. Working with an experienced team of realtors is crucial to the success of your home search.
About The Author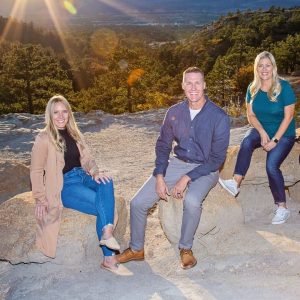 The Team at My Front Range Living are a group of full time real estate experts serving Colorado Springs, El Paso County and the surrounding areas. Their knowledge of the local community and experience in the industry provide you incomparable value when buying or selling a home. With several years of experience in helping out of state buyers and sellers, they are the go-to team when it comes to relocating and helping Colorado feel like home.
Even if you're looking for an agent in another city or state, the My Front Range Living team has a network of experts that can connect you with the right professional.

Colorado Springs Relocation Guide
🏡 Moving to Colorado Springs? Download our FREE Colorado Springs Relocation Guide!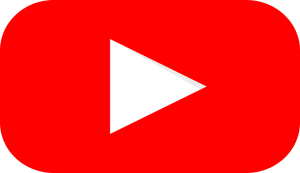 Learn More on the
My Front Range Living
every Monday! Thanks for watching!