One of the most important steps in buying a house is choosing a mortgage lender. The options are endless and we encourage you to shop around. If you are buying a house here in the Colorado Springs housing market, we recommend choosing a local mortgage lender to get the job done. If you need a recommendation for a local lender, click here!
Local Mortgage Lenders
Finding a local lender with a great reputation can go a long way with the seller and seller's agent. After handling so many loans, chances are the seller's agent has dealt with that lender at some point and had a positive experience. Real estate is about relationships. Utilizing a lender that is held in high regard can actually boost the appeal of your offer. Most importantly, it creates a sense of reassurance. The seller will believe your loan is being treated with competence and care and won't have issues closing.
In addition, local lenders have more streamline access. They're easier to reach than a 1-800 number and respond in a timely manner. Being able to meet your lender in person brings great comfort. Larger companies that don't have a direct line can be frustrating to deal with. Being bounced from operator to operator wastes time and energy. Connections are made by choosing local and connections in real estate can make or break your experience.
Lastly, local lenders are experts in the market they serve. Each real estate market is unique and having a lender that lives in the town you're buying in has its perks. A local lender in Colorado Springs knows the neighborhoods, the growth and development, dining and entertainment, as well as the culture. Moreover, these lenders have local ties. Networking is a powerful tool. You, as the buyer, benefit greatly from the relationships they have. Need a tutor for your 6th grader? They know one. Looking for a job in the tech industry? They can put in a good word for you. Therefore, consolidating all of your needs to one local bubble is the best course of action.
National Mortgage Lenders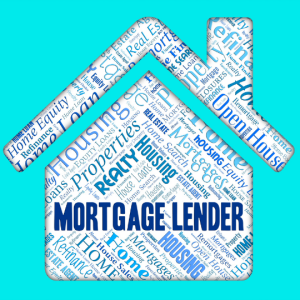 Mortgage loans on a national level are more competitive. Companies such as Rocket Mortgage and Redfin are able to give better rates that make it difficult for local lenders to compete. National companies have established and well-built websites to streamline the approval process. The convenience and ease of being able to sign on and fill out an application online is a big draw. Not everybody likes having to pick up the phone or set an appointment to meet in person.
We've seen national mortgage lenders take steps to become more personable for those that are looking for that personal touch. For instance, cell phone numbers have been given out by their lenders to become more accessible. Secondly, larger companies have begun franchising to feel more local. They recruit local lenders that already have a stellar reputation. This increases their local lending power and appeals to a broader audience. However, there are downfalls with national lenders. With so many clients across the globe, they don't appreciate each and every customer. You may not get the same care that you would from a smaller, local lender. They also tend to have tougher mortgage qualification requirements and sell their loans to other financial institutions.
No matter which approach you take, we highly encourage you to shop around and compare. While big lenders may seem to have the upper hand, you have the option to take those rates to a local lender and see if they can meet or beat those rates. At the very least, local lenders can put together a loan package that's comparable, so don't count them out.
About The Author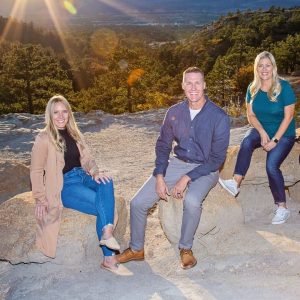 The team at My Front Range Living are a group of full time real estate experts serving Colorado Springs, El Paso County and the surrounding areas. Their knowledge of the local community and experience in the industry provide you incomparable value when buying or selling a home. With several years of experience in helping out of state buyers and sellers, they are the go-to team when it comes to relocating and helping Colorado feel like home.
Even if you're looking for an agent in another city or state, the My Front Range Living team has a network of experts that can connect you with the right professional.

Colorado Springs Relocation Guide
🏡 Moving to Colorado Springs? Download our FREE Colorado Springs Relocation Guide!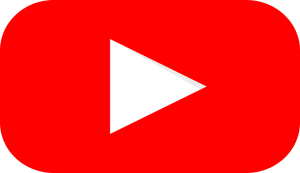 Learn More on the
My Front Range Living
every Monday! Thanks for watching!