We love to support local businesses in Colorado Springs and these North Colorado Springs restaurants are no exception! We've done several videos on best ice cream, pizza, burgers, and more. If you're ever looking for shopping, dining, or entertainment recommendations, then check out our YouTube channel for more!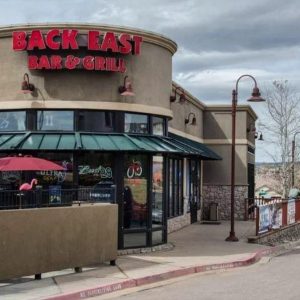 Owners Mike and Megan are some of our favorite humans. Located in the Briargate area of Colorado Springs, you can also find them just north in Monument. Michael has a long history in the pizza making business. His family opened up their first pizza shop in 1980 in Upstate New York. Since the age of 14, Michael has been helping in the kitchen and learning the art of cooking. In 1997, he moved to Colorado Springs to open a restaurant of his own, Back East Pizza. After marrying his sweetheart, Megan, they expanded their business into Back East Bar & Grill, and opened more locations.
We highly recommend the Philly specialty pizza. It's loaded with Cheddar and Monterey cheese, grilled steak, onions, and green peppers. If you're not a huge steak fan, they do offer chicken as a substitute. One beautiful thing about this restaurant is their Beast size pizza. True to the name, it's a colossal pizza the size of a baking sheet. In other words, bring your appetite and friends and family to share!
If you've got the time, then we highly recommend dining in. During your dine-in experience, you'll see a plethora of televisions on the wall, perfect for catching a sports game. In addition to the dart boards and live music, Back East has a great selection of local beers. The perfect compliment to a delicious pie.
Mike and Megan Davis are also the owners of Atmosphere Gastropub, a north Colorado Springs restaurant. After hiring Chef Steven Bailey to take over the kitchen at Back East Bar & Grill, they eventually all got together to combine their skills and ambition to open up a Gastropub, in hopes of bringing some fun and class to the North End of town. Atmosphere Gastropub offers elevated drinks and a creative, fresh menu to an area that desperately needed culinary salvation.
Although Mike, Megan, and Steven have become personal friends, we hold no bias. This gastropub is a true standout. Our team hosted our Christmas work party here and here were some of our favorites. The Cup O' Bacon and Lobster Tots are absolutely delicious and perfect to share around a table. The Duck Poutine is incredible: Duck confit, cardamom gravy, Sawatch Artisan white cheddar cheese curds all loaded up on house fries. The Shaved Prime Rib Sandwich has shaved prime rib eye steak, creamy horseradish, and provolone cheese on a Challah bun. It is so tender, it practically melts in your mouth. Although your stomach will be stuffed from the generous portions, save room for the Cast Iron Snickerdoodle. A cinnamon sugar cookie with bourbon vanilla ice cream and dulce de leche. We passed this around the table and each bite was better than the last. This is where food dreams come true.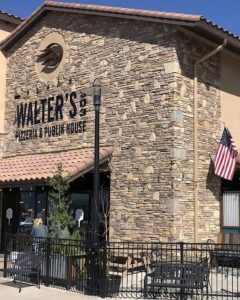 Walter's style pizza is always funky, never dull. Founder Mike Kienast opened Walter's303 in 2010 after learning the pizza and restaurant business from the ground up. His wife, Jen, suggested the name Walter's after mistakenly thinking that was Mike's middle name. Mike's real middle name is Wayne. However, the name stuck and Walter's Pizzeria and Publik House was born. Pretty funny if you ask me.
Located in the Flying Horse area of Colorado Springs, they also serve out of central and east Denver, as well as Littleton. The Colorado Springs location has a really cool atmosphere, with 20 rotating craft beers and great patio views. Here's what we recommend to order:
The Moses – Pesto Marinara, Pepperoni, Fresh Basil, Jalapeños, Mozzarella
The Big Fizz – Marinara, Pepperoni, Salami, White Onion, Green Bell Pepper, Mushrooms, Seasoned Ground Beef, Black Olives, Polidori Italian Sausage, Mozzarella
After that, walk on over to Josh & John's Ice Cream for a sweet treat. Check out our video Best Ice Cream in Colorado Springs for flavor suggestions!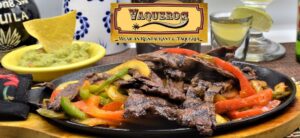 Vaqueros Mexican Restaurant & Taqueria is a locally operated, family owned business. They take pride in their 30 years of experience, friendly service, and bilingual staff. They use family recipes that have been passed down for decades and withstood the trials of time. At Vaqueros, everything is made fresh daily from scratch. From enchilada plates and rellenos, to homemade specialty soups, and chicken and carne asada offerings. They have an extensive drink menu, but we love their original margaritas that you can refill yourself from an over-sized pourer.
Inside you'll find an authentic Mexican vaqueros, or cowboy, atmosphere making you feel right at home. Mexican cowboy artwork adorns the walls, as do lariats and other ranch items. Their north Colorado Springs location is off Northgate, with a second location off Powers & Prominent Point. As far as food, I'm a strong believer that you cannot go wrong with tacos. Vaqueros offers over a dozen varieties of street tacos, ranging from pork to beef and shrimp to octopus. If you're looking for an authentic Mexican cantina, this is it!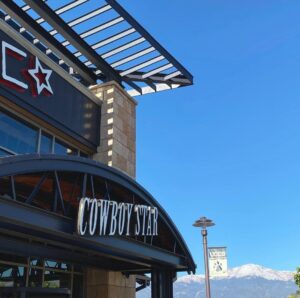 Cowboy Star Restaurant and Butcher Shop is the first restaurant in Colorado Springs to serve up a unique neighborhood fine dining experience by combining contemporary American cuisine with a western flare. The Cowboy Star menu features only the finest in select natural products from the nation's leading Certified Humane Angus herd along with the freshest seafood available under the Monterey Bay Aquarium's stringent Seafood Watch Standards.
What we love most, is that they are committed to supporting neighborhood farmers, fishers and producers by cooking food that recaptures the simple and pure tastes found in locally grown, natural and organic ingredients.
Therefore, you can expect the prices to reflect the quality. Because of this, we love this North Colorado Springs restaurant for special occasions. The Old West ambiance provides a laid-back and sleek background, which makes it perfect for just that. Cowboy Star is no one trick pony. Although they claim to have the "best darn steak ever", they offer a wide variety of entrees including chicken and seafood.
When you visit, ask your server what the seasonal favorites are. Amongst them are: Seared Diver Scallops: U-10 scallops served with mushroom risotto asparagus, roasted mushrooms, and radish garnish. Along with that is their Signature Steak Tartare: hand chopped tartare is prepared to order with capers, shallots and parsley, topped with a quail egg, served with toasted baguette. For dessert, they are recommending Chocolate Chip Bread Pudding: house made brioche with chocolate chips, topped with warm butterscotch sauce and dark chocolate ice cream. If that didn't make your mouth water, I don't know what will.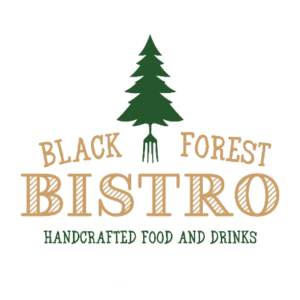 Chef Deanna relocated to the Black Forest of Colorado Springs after a few years in Austin, Texas. She started cooking for young professionals and their families, focusing on delicious, well-balanced and affordable weekly menus. Chef Deanna then launched the award winning Black Forest Chew-Chew and Black Forest Catering Company specializing in international street food and family friendly meals.
Black Forest Bistro has an incredible, friendly staff and atmosphere. They do highly recommend working on a reservation basis. The location is not huge, so check available seating times. Depending on the weather in Black Forest, we highly recommend enjoying your meal out on the patio. It is gorgeous and adds an extra special element to your dining experience. They say it takes a village, right? The cocktails are handcrafted by Kim, plating by Cat, and appetizer/dessert plating by Emily. We love that this is an all-hands-on-deck kind of establishment. The care really shows through their thoughtful and ever-changing menu items.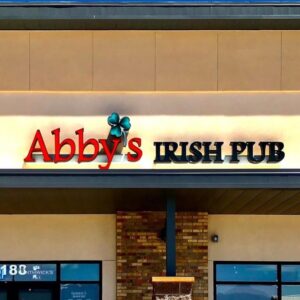 Last but not least, we've selected Abby's Irish Pub as one of our favorite North Colorado Springs restaurants. Come enjoy handcrafted Irish food and great drinks with your friends and family. What sounds better than that? Abby's is so fun and relaxing. Then add a great neighborhood in with that and you've got yourself the perfect place. Whether you're stopping by to say hi and have a pint or tuck away and enjoy a meal, this place feels homey and warm. Some of their great homemade Irish dishes include:
Corned Beef & Cabbage
Scotch Egg
Bangers & Mash
Fish & Chips
Shepherd's Pie
Stop by on a Tuesday night to grab a pint and play some trivia, or enjoy your meal on a Friday or Saturday evening with live music. This Irish pub was a lifelong dream of Mike and Megan's and we're so thrilled they've achieved that.
About The Author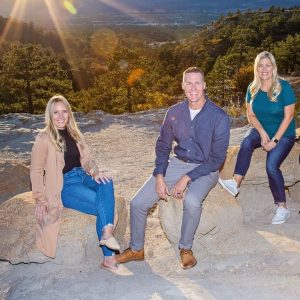 The team at My Front Range Living are a group of full time real estate experts serving Colorado Springs, El Paso County and the surrounding areas. Their knowledge of the local community and experience in the industry provide you incomparable value when buying or selling a home. With several years of experience in helping out of state buyers and sellers, they are the go-to team when it comes to relocating and helping Colorado feel like home.
Even if you're looking for an agent in another city or state, the My Front Range Living team has a network of experts that can connect you with the right professional.

Colorado Springs Relocation Guide
🏡 Moving to Colorado Springs? Download our FREE Colorado Springs Relocation Guide!
Learn More on the
My Front Range Living
every Monday! Thanks for watching!