For sale by owner may not always be the best option. The Colorado Springs real estate market is a strong seller's market. However, having an experienced real estate agent on your side is always advised.
Selling Your Own Home
For sale by owner is the process of selling your own home, or other real estate, without the representation of a broker or agent. This type of transaction appeals to a lot of sellers because they save money on commission cost. Typically, real estate commission is 5%-6%, which is split between the seller's and buyer's agents. With the average home sale price in Colorado Springs being about $500,000, a seller would save about $15,000 by representing themselves. Although that chunk of change may be tempting upfront, you may end up losing money in the long run.
Marketing Your Home
First and foremost, it's incredibly important for homeowners to market an accurate depiction of their home. For instance, declaring it as a four bedroom home, when in actuality it's a 3 bedroom home with an office is misrepresentation. This will ultimately result in a loss of interest from the buyers that had a need for 4 bedrooms. On the flip side, this will cost the seller interest from buyers that would have been looking specifically for an in-home office.
In another example, the seller stated the home was roughed in for a wet bar in the basement. The buyer saw this as a great opportunity to finish it and increase resale value. However, at the showing, we quickly discovered that it did not. Not all of these circumstances will be deal breakers for clients. What it will do is make them question the trustworthiness of the seller. Above all, these discrepancies will affect the sale price of the home. It creates a lose-lose situation for both parties, as well as wastes time and energy.
Closing Documents
Going under contract and closing on a home consists of a lot of documents. Unless the seller has extensive knowledge of real estate, the average person does not know what paperwork is necessary. Forfeiting an agent can leave you feeling lost and confused in the process. Selling independently does leave you with the option to pay the buyer's agent to draft documents for you. Of course, this will come with a fee, but far less than a commission cost.
If this is the route you choose to take, please keep in mind that the buyer's agent legally cannot help you fill that paperwork out. It is typical that a client and agent will agree to exclusively work with one another. In other words, the agent only represents the buyer. They cannot advise the seller on how to complete their documents. This becomes the seller's responsibility to educate themselves on the selling process.
Sale Price
Real estate agents have access to a plethora of pertinent information. Agents access recently sold homes in the neighborhood and compare those homes against the listing home to determine what price point they should list at. Realtors are experts in their field. They know and understand the market, how it's fluctuating, and what homes will appraise for. With this knowledge, they will work to get you top dollar for your home, without over-pricing and losing potential buyers.
Our team recently represented a buyer who purchased a home for sale by the owner. The owner listed their home at $625,000. With a quick search, we were able to see the home across the street sold for $720,000 and the house caddy corner sold for $697,000. Due to the fact that the seller lacked this vital information, they lost out on tens of thousands of dollars. Meanwhile, our client got a home at a fantastic price and had equity right from the start. Although we're happy for our buyer, we hate to see people leave so much money on the table.
A $625,000 home being sold by the owner, with reduced commission, comes out to about $613,000. At first glance, that sounds great. Now, let's bring in an agent. An agent would have advised the seller to list at $700,000. The comps from the neighborhood easily support this. At $700,000 with a full 6% commission paid out, the seller would have made $658,000. That is a difference of $45,000 that the seller missed out on. Between the money and the paperwork, hiring a licensed professional can save you heartache and headache.
Commission Is Negotiable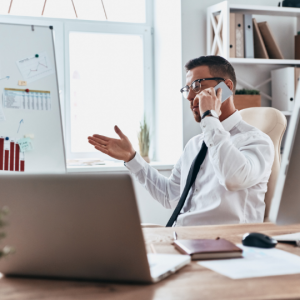 Last but not least, commission is negotiable. There is no law stating that you have to pay a specified percentage. Not every single real estate agent will agree to this, but it is not uncommon for agents to work with you on an agreeable percentage. There are several instances where real estate agents may accept a lower commission:
the home is an easy sell
the home has a high listing price
the realtor is representing both the buyer and seller
you have used this agent for multiple properties
the sale requires fewer services (i.e. no staging)
As the seller, you hold more power than you think. Do the smart thing and hire a professional, but don't be afraid to negotiate terms that work for both of you.
About The Author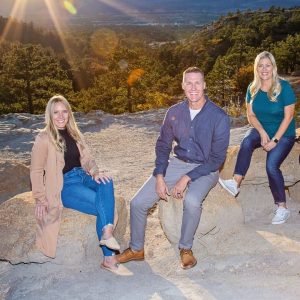 The team at My Front Range Living are a group of full time real estate experts serving Colorado Springs, El Paso County and the surrounding areas. Their knowledge of the local community and experience in the industry provide you incomparable value when buying or selling a home. With several years of experience in helping out of state buyers and sellers, they are the go-to team when it comes to relocating and helping Colorado feel like home.
Even if you're looking for an agent in another city or state, the My Front Range Living team has a network of experts that can connect you with the right professional.

Colorado Springs Relocation Guide
🏡 Moving to Colorado Springs? Download our FREE Colorado Springs Relocation Guide!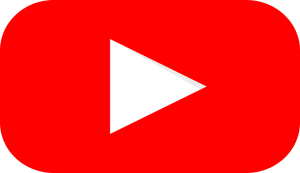 Learn More on the
My Front Range Living
every Monday! Thanks for watching!