With interest rates on the rise, the biggest question we are getting is, "is the Colorado Springs real estate market going to crash?" We researched some numbers on a national level. With that, we're able to provide our point of view on this topic.
Fannie Mae is a major player in our industry. If you're unfamiliar, Fannie Mae is a federally backed mortgage provider. According to their statistics as of August 2022, the percentage of people who thought it was a good time to buy has increased. Similarly, the percentage of people who thought it was a good time to sell went down. Therefore, the consensus from the general public  is that it is becoming an increasingly good time to buy. It also suggests that people no longer believe it is a seller's market.
Rent Prices
Our team dug up some numbers from Rent Report and here's what we discovered. On a national level, the average rent price went up 4% from June to July of 2022, with the average cost being $1,770. One bedroom homes increased a whopping 39% since the year prior.  Nearly a 40% increase year over year is absolutely insane. We now understand why people are saying they can't afford their rent anymore. Unlike a locked in mortgage rate, rent prices can and will change every time you renew your lease. Over the course of 30 years, that adds up.
Nationwide, two bedroom rentals followed a similar trend. The average price from June to July of 2022 increased by about 2.8%. Although it didn't jump up quite as high as the one bedrooms, that is still a large increase month over month. However, the annual increase remains the same. Two bedroom rentals also went up by about 39%; 38.3% to be exact. We've said it before and we'll say it again – you are paying 100% interest as a renter. Instead of paying into your own investment, you're paying off somebody else's.
Mortgage Payment
Next, our team went to the Census Bureau to compare current mortgage prices. According to the Census Bureau, the median mortgage payment is $1,100. In other words, on a national average, renting vs owning will cost you upwards of $700 a month! If you're interested in more comparisons of renting vs buying, check out this blog!
Housing Inventory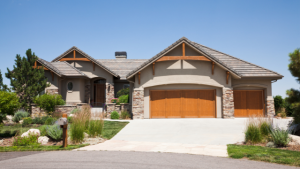 Our team does a housing market update every month for the Pikes Peak MLS. That covers homes in Colorado Springs, as well as surrounding areas. In any real estate market, it's ideal to have a 6 month inventory. What does that mean? If we don't put any other houses on the market and we sell at our current pace for six months, that's how many homes we need.
Otherwise, we run into a housing shortage. In August of 2022, we sold 1366 homes in the Pikes Peak region. If we multiply that by six, then we need a total of 8196 available on the market. There are only 2600 on the market right now. Home inventory is at about 30% of where it needs to be, according to those statistics. 
What does this tell us? Homes are selling! Things have slowed down slightly, but the real estate market is still very strong. So, before you hang up your hat, especially as a seller, consider this. In August of 2021, which was the peak of the hot market, homes sat on the market for an average of 9 days. Fast forward to a year later, homes are still only sitting on the market for 17 days. We're talking about the difference of one week, that's all! Years ago, it was standard that homes would take three to six months to sell. We cannot compare today's market to the craziness of the pandemic market. That market was unsustainable.
Price Decreases
Price decreases are yet another indicator people use to judge the real estate market. If you're looking at the Pikes Peak MLS, about 50 homes experienced a price decrease in the month of August. However, homes are still gaining value. Let's run an equation:
The average sales price dropped 3% in August, making the average sale price $531,000.
From August 2021 to August 2022, home values increased by 6%.
Year over year, the price reduction was only 3%.
Therefore, even if you only owned the property for one year, your home still gained a value of 3%.
An appropriately priced home in a desirable neighborhood with standard upgrades will sell quickly. That's the bottom line. We're continuing to sell a tremendous amount of homes compared to years past.
Annual Home Sales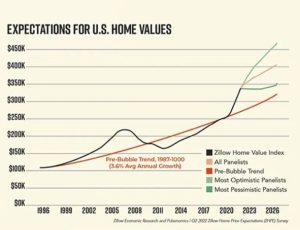 In 2018, before the frenzy of a global pandemic and housing shortages, there was a total of 10,824 home sales for the year. Sales were right on pace in 2019 at 10,785. The market began escalating in 2020, finishing out the year with 10,946 sales. In 2021, when the market was at its peak, there were a total of 11,854 sales.
If you've watched our monthly market updates, then you know how many times we said the pace of that market was not sustainable. This year, 2022, there have been 11,083 sales. And the year isn't even over yet. The market isn't going anywhere. The numbers show us there is still a demand and homes are selling. The key difference between now and years prior and why it seems like the market is slowing down comes back to two things: mortgage rates and inventory.
Mortgage Rates
Mortgage rates are currently sitting at 7.3%, with the anticipation of two more increases by the end of this year. Buying a home at 3% interest feels like a lifetime ago. The biggest impact higher mortgage rates make is affordability. Colorado has been ranked as one of the top 10 most expensive states to live in. With our median price for a single family home being over half a million dollars, that leaves many families unable to purchase. Combine that with increased interest and your loan qualification gets you even less house. The reason the market was in an absolute frenzy when interest rates were low, is because it gave people the opportunity to finally be able to afford a home. We understand people now waiting for interest rates to come back down, but renting in the meantime is costing you 100% interest.
Insurance premiums are also up by about 25%. We've seen buyers back out of contracts after getting their insurance quote because they can no longer afford the monthly payment. Colorado is notorious for having higher premiums as it is due to fire and hail. The real estate market is becoming increasingly tough for first time buyers. Despite that, we firmly believe our market is stable. The crash of 2008 happened due to reckless lending. Lenders now have more and more qualifications that have to be met.
Inventory
Part of why the housing market felt so chaotic in 2020 and 2021 is due to a lack of inventory. The pandemic stopped production and then when production did pick up, materials were significantly more expensive. This caused builders to stop building homes without already having a buyer. As an effect of this, there weren't enough homes for all the buyers. Also keep in mind that during the pandemic, we had an influx of people moving to Colorado. This obviously didn't help the situation.
Fast forward to 2022. We aren't in a housing bubble. We're simply working our way back to normal. Although we still don't have a 6 month inventory, we do have more homes available. This has had many positive effects for buyers. Buyers are now able to breathe. By that, we mean they can take their time and view several different homes before making a purchase. Buyers have been able to keep more of their hard earned cash because they're not having to enter aggressive bidding wars. Moreover, the shift in the market has allowed new buyers to enter. Buyers that didn't have the extra cash to pay over asking now stand a chance at their offer getting accepted. Normalcy and stability are good, and that's where we're headed.
Population of Colorado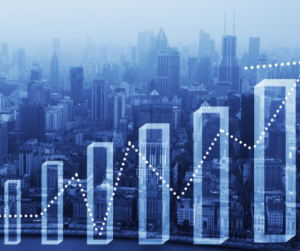 The population of Colorado Springs has grown 69% since 1992. Over the course of 30 years! To be clear, this is specific to Colorado Springs, not El Paso County. Colorado Springs is just about at capacity, resulting in people looking to build in cities just outside. These cities include Fountain, Falcon, Peyton, and Monument. For El Paso County as a whole, population increase is over 70%. And people are continuing to move here.
Our team understands everybody has unique and individual needs and there is no one size fits all. Folks moving here for a year for a work project or temporary military orders, it may not make sense for them to buy. In which case, we fully support signing a one year rental agreement. Looking from a long haul perspective, investing in the residential real estate market is a fantastic choice. If you know you're going to be in Colorado for a lengthy amount of time, purchase a property and let the equity grow over time. We may not be seeing 20% increases in home value year over year anymore, but a 6% annual increase still makes real estate a very solid investment.
About The Author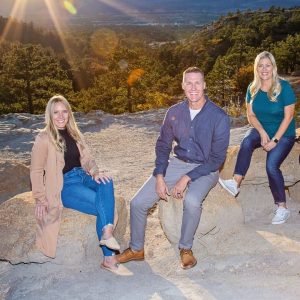 The team at My Front Range Living are a group of full time real estate experts serving Colorado Springs, El Paso County and the surrounding areas. Their knowledge of the local community and experience in the industry provide you incomparable value when buying or selling a home. With several years of experience in helping out of state buyers and sellers, they are the go-to team when it comes to relocating and helping Colorado feel like home.
Even if you're looking for an agent in another city or state, the My Front Range Living team has a network of experts that can connect you with the right professional.

Colorado Springs Relocation Guide
🏡 Moving to Colorado Springs? Download our FREE Colorado Springs Relocation Guide!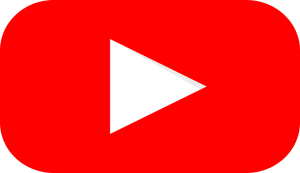 Learn More on the
My Front Range Living
every Monday! Thanks for watching!