Moving To Colorado Springs
Are you thinking about moving to Colorado Springs? This post is all about how to make your move as smooth as possible. The My Front Range Living Team is a team of full-time real estate agents in Colorado Springs and today's post will explain why we think Colorado Springs is a great place to move to. Not only that, we will discuss how to plan your move, and what to do once you settle in. As always, we value your feedback, so please leave a comment below!
Reasons to Move to Colorado Springs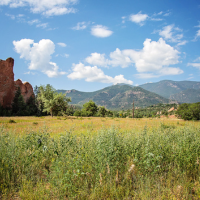 There are many reasons to move to Colorado Springs and in fact Colorado Springs recently ranked #9 on the best places to live in the United States according to U.S. News. To read that article, CLICK HERE. This beautiful mountain city has breathtaking mountain views and a vibrant community, it's not wonder Colorado Springs consistently ranks among the best places to live in the U.S..
The economy is strong, with a low unemployment rate. As of February 2023, the unemployment rate was 3.3%, which was lower than the national average. There are some great job opportunities in Colorado Springs. With Amazon recently moving to the area,they created many jobs for those living in and around Colorado Springs. The healthcare industryis also growing in Colorado Springs.
Colorado Springs is also a great place for kids and families, with plenty of parks, trails, and entertainment. One of the absolute best things about living in Colorado Springs is our zoo. The Cheyenne Mountain Zoo is absolutely incredible! You will surely create some fantastic memories with your loved ones at the Cheyenne Mountain Zoo.
Planning Your Move To Colorado Springs
When planning your move, it is important to research neighborhoods. Some things to consider when researching neighborhoods are commute times, schools (if that applies to you) and amenities.
This next step is super important. Set a moving budget. Movers can be expensive, so consider if it is something you want to invest in or if you are willing to do it yourself. If you are doing it yourself, make sure to plan ahead and check for truck availability as trucks can be hard to come by during certain times of the year.
It is also important to gather packing supplies. Boxes, tape, wrapping paper, bubble wrap and packing peanuts are all gonna be necessary for your move. And don't forget to stock up on markers! You'll want to clearly label everything so the un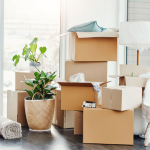 packing can go smoothly as well. You can get all of these from packing supply places, hardware stores, or even grocery stores. You may even be able to get some of these items for free through community groups on social media.
Make sure to declutter before you start packing. There's no sense in moving items you are going to get rid of once you get to your new home. Another piece of advice we have is to pack strategically. Pack the items you won't need right away first, and the items you need right away last. And label everything!!
Settling Into Colorado Springs
Once you have moved to Colorado Springs, it is important to settle in. Make sure to register your vehicle and update your driver's license. You have 30 days to do this according to state law. You will also want to set up your utilities, such as trash, internet, etc. ahead of time so your up and running as soon as you get to your new home.
Once you are settled in, explore everything that Colorado Springs has to offer. There are plenty of parks, trails, and entertainment. There are also many annual events, such as Territory Days, Labor Day Liftoff, Pikes Peak Hill Climb, and the Pikes Peak Bus Rodeo. Many neighborhoods have their own community pages on social media. Join them! It's a great way to meet your neighbors and learn about upcoming events happening in the area.
Living in Colorado Springs -Frequently Asked Questions
What is the cost of living in Colorado Springs?
The cost of living in Colorado Springs is a bit higher than the national average. Insurance and housing are more expensive, but groceries, gas, and other items are on par with the national average. Colorado Springs does have relatively low property taxes. We rank as some of the lowest in the nation!
What is the weather like?
The weather in Colorado Springs is generally mild, but will always keep you guessing. The saying around here is "if you don't like the weather, wait 20 minutes and it'll change." The average high in July is 86 degrees and the average high in December is 44 degrees. The average snowfall is 57.3 inches, but because we have so much sunshine, it often melts quickly and does not create too much of an issue.
Conclusion
We hope this post has been helpful in your decision to move to Colorado Springs. If you have any questions, please feel free to reach out to us. We have a relocation guide that is free to download and it has a lot of great information about different areas in Colorado Springs. We look forward to helping you make Colorado Springs feel like home.
About The Author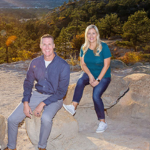 The team at My Front Range Living is a team of full time real estate experts serving Colorado Springs, El Paso County and the surrounding areas. Their knowledge of the local community and experience in the industry provide you incomparable value when buying or selling a home. With several years of experience in helping out of state buyers and sellers, they are the go-to team when it comes to relocating and helping Colorado feel like home.
Even if you're looking for an agent in another city or state, the My Front Range Living team has a network of experts that can connect you with the right professional.

Colorado Springs Relocation Guide
🏡 Moving to Colorado Springs? Download our FREE Colorado Springs Relocation Guide!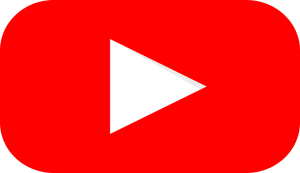 every Monday! Thanks for watching!