Celebrating 4th of July in Colorado Springs? You're in luck! We've got a list of some awesome things happening in and around Colorado Springs for 4th of July.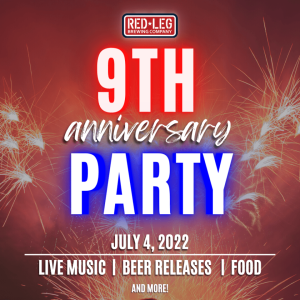 Red Leg Brewing Company is celebrating their 9th anniversary here in Colorado Springs. What better way to celebrate than with fireworks? The party will double as a 4th of July celebration, taking place on Independence Day between 11:00 AM and 8:00 PM. This is a day to enjoy with the whole family! Enjoy activities such as: henna tattoos, a 360 photo booth, face painting, and a kids corner. Bring your dancing shoes and groove along with artists BJ Estares & Route 61, Ryan Flores, and Wirewood Station. For those of you with a competitive spirit, enter the grain sack races, pie eating contest, guess the beer game, and lip sync battle.
Above all, don't forget the drink tickets! This is a brewery, after all. You can purchase tickets the day of or you can pre-purchase beer ticket cards from the taproom. This will help reduce wait times for beer tickets and allow you to start partying sooner! This event is expected to be a packed house; carpooling is recommended.
Enjoy a full day of fun in the Tri-Lakes for 4th of July festivities! First, kick off your day with a pancake breakfast at St. Peter Catholic Church from 7:00 AM-10:00 AM. Their address is 55 Jefferson St and tickets will be sold at the door. The breakfast is hosted by St Peter's Knights of Columbus Council 11514 and proceeds will support local charities.
Palmer Lake is hosting a 4th of July virtual and in-person Fun Run. Run, skip, gallop, walk, shuffle or hustle on July 4th with your friends and family to support Palmer Lake Elementary School at the 36th Annual July 4th Fun Run! The race will go from Palmer Lake to Monument via the Santa Fe Trail, beginning promptly at 7:00 AM. In-person tickets range from $40-$45 and virtual sign ups range from $35-$45. In addition, make sure to sign up early to secure your T-Shirt size and a special 40th anniversary surprise gift!  Click here to register.
The Monument Hill Kiwanis 4th of July Parade will be taking place at 9:30am. Kiwanis is a service leadership program dedicated to making a difference. For instance, Kiwanis serves the community through service, grants, scholarships, and gifts.
Head on over to Second and Washington Streets for the Tri-Lakes Chamber of Commerce Street Fair. The Chamber of Commerce will showcase a variety of vendors to include festival foods, arts, local businesses and nonprofits starting at 10am.
Lastly, bring the whole family to Limbach Park. For guests 21+, grab a drink at the family friendly beer garden from 10:00 AM-5:00 PM. Colorado musicians will be playing from 11:30 AM-5:00 PM at the Limbach Park Bandshell. Take a stroll along the flower-lined walkways, picnic in the grass, and let the kids burn off some energy on the playground.

Celebrate the Fourth of July with the Colorado Springs Philharmonic and the City of Colorado Springs!
In partnership with Colorado Springs Sports Corporation, the July 4 Block Party is the region's foremost patriotic bash, including a FREE concert of the Colorado Springs Philharmonic.  Don't miss music, food, fun and games at Star Spangled Symphony this Fourth of July. Take advantage of free admission to the block party from 3:30 PM until 7:00 PM. The Symphony will begin at 4:30 PM and can be expected to last 75 minutes. Seating is first come, first serve. However, if you cannot attend in person at the Pikes Peak Center for the Performing Arts, you can register for the free live stream so you don't have to miss out!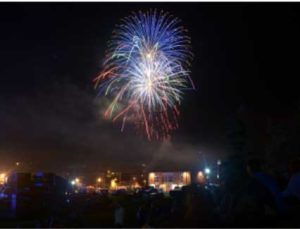 Come and see the most spectacular fireworks display in the Pikes Peak region! The City of Cripple Creek will be hosting the 2022 4th of July Fireworks on Monday, July 4th starting about 20 minutes after dusk at approximately 9:30 PM.  The fireworks will be set off from the south side of town, just south of the Old Homestead House on Myers Avenue.
Catch our local soccer legends play at Weidner Field on the 4th of July! They'll be up against the San Diego Loyals and kickoff is at 7:00 PM. Stick around after the match for a spectacular fireworks show.
The Old Fashioned 4th of July Celebration is a family focused activity that has become quite the tradition. Share in the festivities at Memorial Park, located at 200 North Park Street, from 9:00 AM until 3:00 PM. Celebrate Independence Day the best way we know how: with food, games, beer and cocktails, and music by Woodland Park Wind Symphony.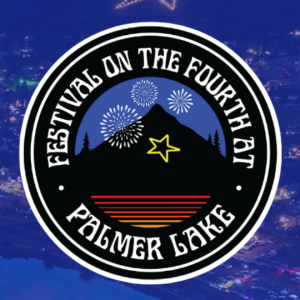 The Festival on the Fourth at Palmer Lake event has attracted over 10,000 participants. This family-fun event features vendors, food trucks, local bands, and a beer garden. Kid activities include bouncy castles, an obstacle course, and a dunk tank. After that, refuel at the concession stand with brats, hotdogs, chips, drinks. With event t-shirts and firework swags, this event has it all! Cruise over to the west side of Palmer Lake from 2:00 PM – 8:00 PM. Fireworks are scheduled to launch at 9:00 PM and are subject to a fire ban.
The Royal Gorge is home to America's bridge. Similarly to the hard workers of America, the bridge reflects hard work and success. Beginning in June 1929, the bridge required a team of 80 men to complete the engineering feat over the span of 7 months. The Royal Gorge Bridge spans nearly a quarter mile from rim to rim over the Royal Gorge and 956 feet over the Arkansas River. Celebrate Independence Day by walking across America's highest suspension bridge. Visitors can also find a piece of home by spotting their state's flag flying along the Royal Gorge Bridge!
Whether you marvel at the beauty of the Arkansas River from above or beside it, you'll more than likely see some 4th of July rafters. Nothing says freedom like hitting the white water rapids.
About The Author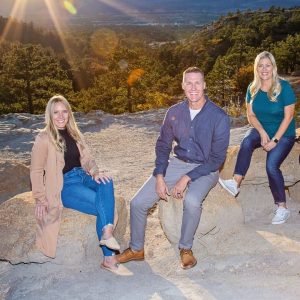 The team at My Front Range Living are a group of full time real estate experts serving Colorado Springs, El Paso County and the surrounding areas. Their knowledge of the local community and experience in the industry provide you incomparable value when buying or selling a home. With several years of experience in helping out of state buyers and sellers, they are the go-to team when it comes to relocating and helping Colorado feel like home.
Even if you're looking for an agent in another city or state, the My Front Range Living team has a network of experts that can connect you with the right professional.

Colorado Springs Relocation Guide
🏡 Moving to Colorado Springs? Download our FREE Colorado Springs Relocation Guide!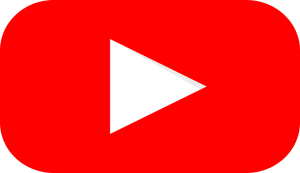 Learn More on the
My Front Range Living
every Monday! Thanks for watching!