Buyers have the right to a home inspection during the home buying process. Buying a home in Colorado Springs is tough right now; we're in a strong seller's market. Buyers are waiving the home inspection portion to make their offer more competitive. The My Front Range Living team does not advise waiving that right. Here's why.
What Is A Home Inspection
A home inspection is the examination of the condition and safety of a real estate property. It is a visual assessment from roof to foundation. A licensed inspector will analyze the physical structure, such as the ceilings, walls, floors, windows, and doors. They will also check the functionality of the home mechanics. This includes large appliances, HVAC systems, heating and cooling, as well as plumbing and electric.
The goal of the home inspection is to uncover any prevalent issues before the sale of the home is complete. It is the buyer's last opportunity to back out of their contract and the seller's last chance to make repairs or negotiate sale price accordingly.
What To Expect From Home Inspection
Typically, a home inspection costs between $400-$500 for the inspection itself. It's not a bad idea to have a sewer scope done to ensure there are no hidden surprises. A sewer scope ranges from $125-$150. Here in Colorado Springs, we highly recommend testing for radon. Radon testing will add $125. All together, you're looking at around $700 to investigate potential issues that could cost tens of thousands.
Prepare for the home inspector to be poking around your home for three to four hours. Since this is an out of pocket expense for the buyer, the buyer is more than welcome to be present for the inspection. If that sounds absolutely dreadful to you, no worries. Let the inspector do their job and they will get a thorough report of their findings to you within a couple of days.
Why An Inspection Is Important
A home inspection is one of the very most important parts of the home buying process. Most home showings are 30 minutes or less. Buyers have very minimal time to view an entire home. During that showing, we're glossing over bedrooms, bathrooms, and the kitchen. It's unreasonable to even think that within that small time frame, there is any time allotted to checking the electrical panel and snooping around the attic. The showing is to get the general feel of the home and decide quickly if you'd like to move forward and make an offer.
Inspection day is where we get the nitty-gritty details of the home. A sewer scope could show tree roots growing into clay piping, causing the pipe to rapidly disintegrate. Having to replace that pipe or have it cleared out is a big ticket item. Like we stated above, a $700 investment into a thorough inspection could save you tens of thousands down the road.
Inspection objections are also a way for a buyer to get their earnest money back. If there's substantial hail damage to the roof or the water heater is on the fritz, this is an opportunity for the buyer to walk away with their earnest money in hand. This is also a chance for the seller to negotiate repairs they're willing to make, or adjust the price of the home accordingly.
Health and safety is at the forefront. Making sure that simple safety features of the home are in working order could be the difference between life and death. This would include smoke detectors and carbon dioxide monitors. Be certain the electrical wiring and panel are up to code and aren't potential fire hazards. In older homes, checking for asbestos and lead-based paints are musts for overall breathing and lung health. There are too many factors at play to even consider waiving the inspection.
Inspections On New Builds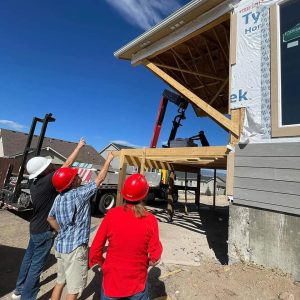 There is a common misconception that brand new homes don't need a home inspection. Buyers get to do walk-throughs along the way: framing and drywall, but walkthroughs do not eliminate the need for a full inspection at the end of the project. For instance, something we commonly see are broken roof shingles from painters putting their ladders on the roof to reach trim and soffits. Not a major issue, but something that absolutely needs to be addressed and repaired.
With all the new construction going on in Colorado Springs, 9 times out of 10, we see that new homes need their HVAC system serviced prior to closing. Between the drywall debris and dust, we need to make sure the furnace and HVAC systems are operating at optimum levels. As wonderful as it is to build your dream home, we've seen major red flags that have caused clients to walk away entirely. Most builders are up to industry standards. However, with so many new homes popping up around town, there are things that slip between the cracks. It is imperative that no matter how new or old your home is, you have a proper home inspection done.
About The Author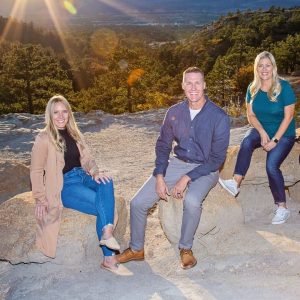 The team at My Front Range Living are a group of full time real estate experts serving Colorado Springs, El Paso County and the surrounding areas. Their knowledge of the local community and experience in the industry provide you incomparable value when buying or selling a home. With several years of experience in helping out of state buyers and sellers, they are the go-to team when it comes to relocating and helping Colorado feel like home.
Even if you're looking for an agent in another city or state, the My Front Range Living team has a network of experts that can connect you with the right professional.

Colorado Springs Relocation Guide
🏡 Moving to Colorado Springs? Download our FREE Colorado Springs Relocation Guide!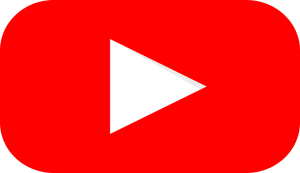 Learn More on the
My Front Range Living
every Monday! Thanks for watching!