Did you receive Permanent Change of Station orders to Peterson or Schriever Air Force Base, Colorado? Wondering where you should live when stationed at Peterson or Schriever? Here are some neighborhoods in Colorado Springs that are conveniently located near Peterson and Schriever.
Military Housing
When a member of the U.S. military receives orders for a Permanent Change of Station, they are met with the decision of where to live. During basic training and initial job training, all enlisted service members are required to live in the barracks. When service members move to their permanent duty station, only single members are required to live in unaccompanied housing, or barracks. Families, on the other hand, are offered on-base housing. They also have the option to rent or buy off base.
The military offers what is known as BAH – Basic Allowance for Housing. The Basic Allowance for Housing is based on duty location, pay grade, and dependency status. It provides uniformed Service members equitable housing compensation based on housing costs in their local civilian housing market. This monthly allowance can be used toward rent or the purchase of a home.
Peterson and Schriever Air Force Base
Peterson Air Force Base, located in Colorado Springs, provides runways for the Colorado Springs Airport under a shared joint civil-military airport arrangement. The installation was renamed Peterson Space Force Base in July 2021. This was to reflect its prominent role in the new space service.
Schriever Air Force Base was named in honor of the retired General Bernard Adolph Schriever. General Schriever pioneered in the development of the American ballistic missile programs. He died in 2005 and in 2021, the base was once again renamed. Its new name, Schriever Space Force Base, was to reflect its role in the new Space Force mission.
Peterson and Schriever on-base housing is privatized and provided by the pet-friendly Tierra Vista Communities, which offers 3-4 bedroom single family homes based on rank and family size.
Living on base can be wonderfully convenient, but it's not what suits each family's needs. In other words, some prefer a more civilian lifestyle. Here are some great neighborhoods that are close by:
Claremont Ranch
Briargate
Firstly, Banning Lewis Ranch is growing exponentially. It is a 20,000 acre master planned community. Only about 3,000 acres are completed right now, so there's a lot of room to grow. Secondly, this community offers a great variety of brand new builds, as well as already established newer homes. Thirdly, Banning Lewis is farther out east and offers larger lots.  If you're looking for more land, these neighborhoods and suburbs in the east may be right up your alley.
Suburbs of Colorado Springs
You may want to look into suburbs of Colorado Springs, such as Falcon/Peyton. Falcon is just East of Colorado Springs and the area is growing both residential and commercially. We see a lot of 1/4-1/3 acre lots in these suburbs. They provide quick access to highway 24 and 94, which are the main arteries to both bases.
Peterson and Schriever School Districts
Colorado Springs is unique in the sense that the school district dramatically impacts price, as well as taxes. However, if you're making a military move without dependents, the school district may not matter to you. If you do have dependents and are working with a higher budget, you'll have several options of where to live. Peterson and Schriever are both smack dab in the middle of districts 11 and 49. You'll have close proximity to districts 3 and 8, Widefield and Fountain. It's not too much of a stretch for district 2, Harrison. If you live further north, district 20 is highly rated.
About The Author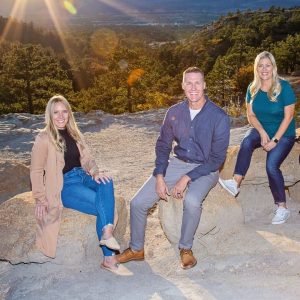 The team at My Front Range Living are a group of full time real estate experts serving Colorado Springs, El Paso County and the surrounding areas. Their knowledge of the local community and experience in the industry provide you incomparable value when buying or selling a home. With several years of experience in helping out of state buyers and sellers, they are the go-to team when it comes to relocating and helping Colorado feel like home.
Even if you're looking for an agent in another city or state, the My Front Range Living team has a network of experts that can connect you with the right professional.

Colorado Springs Relocation Guide
🏡 Moving to Colorado Springs? Download our FREE Colorado Springs Relocation Guide!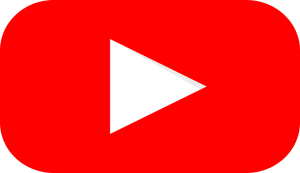 Learn More on the
My Front Range Living
every Monday! Thanks for watching!