The Best Farmers Markets in Colorado Springs
Calling all food enthusiasts and Colorado Springs community explorers! If you're a fan of fresh produce, unique artisanal products, and the vibrant atmosphere of a bustling marketplace, then you're in for a treat. In this blog post, we'll dive into the world of local farmer's markets, where farm-fresh goodness meets the warm embrace of community. Join us as we embark on a journey to discover the hidden gems and culinary delights that await at these bustling hubs of local flavors.
From colorful fruits and vegetables to homemade delicacies and handcrafted goods, these farmer's markets offer a sensory feast for all. So grab your tote bags and let's explore the treasure trove of goodness that can be found right in our own neighborhoods. Get ready to savor the flavors, meet passionate farmers, and support local artisans in this celebration of community, sustainability, and delectable delights. From Wednesdays to Sundays, there's a market for everyone!
Colorado Springs Farmer's Markets – Wednesday
Briargate Farmers Market:
Located at 7610 North Union, just off Union and Briargate, the Briargate Farmers Market is a
delightful spot to explore on
Wednesday mornings. From 9 a.m. to 2 p.m., this market showcases a remarkable selection of fresh produce and local products. Mark your calendars for May 24th, when this beloved market opens for the summer season.
Western Museum of Mining and Industry Farmers Market: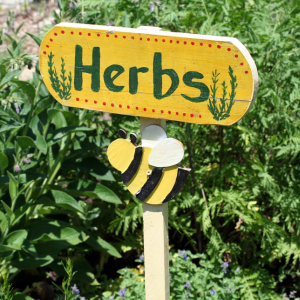 If you find yourself on the North End of town, the Western Museum of Mining and Industry offers a wonderful farmers market experience. Located at 225 North Gate, this market opens in June and runs from 9 a.m. to 6 p.m. on Wednesdays. Prepare to immerse yourself in a full-day event featuring an array of vendors and enticing products.
Colorado Farm and Art Market:
For those seeking a later-day farmers market adventure, the Colorado Farm and Art Market is the perfect choice. Open from 3 p.m. to 7 p.m. every Wednesday, this market, situated at "The Well," offers a unique time frame for you to explore. Starting on June 7th, this market promises a captivating blend of farm-fresh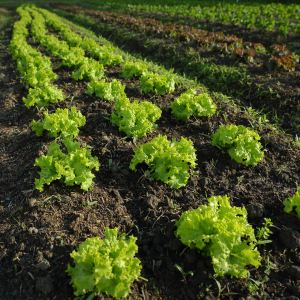 delights and artistic creations. The city of Colorado Springs will close down the eastbound side of Pikes Peak Ave. at the corner of S. Weber St. to host the evening market. The Well will offer local food and drink options, as well as live music each week. Rain or shine, the Colorado Farm and Art Market will be in  downtown Colorado Springs every Wednesday evening this season.
Colorado Springs Farmer's Markets – Thursday
Memorial Park Farmer's Market
Enjoy a peaceful Thursday morning at the Memorial Park Farmers Market, located at 1605 Pikes Peak Avenue. Open from 7:30 a.m. to 1 p.m., this market provides a delightful selection of goods to kickstart your day. Starting in June, immerse yourself in the serene atmosphere and support local vendors.
Colorado Springs Farmer's Markets – Friday
Woodland Park Farmer's Market
Venture beyond Colorado Springs to Woodland Park for a delightful Friday farmers market experience. Located at 117 Center Avenue, this market runs from 8 a.m. to 1 p.m., starting on June 2nd. Whether you're a local resident or exploring the surrounding areas, this market offers a pleasant variety of products and a welcoming community spirit.
Colorado Springs Farmer's Markets – Saturday
Saturday, the pinnacle of the weekend, holds a special place in the hearts of farmer's market enthusiasts. It's a day brimming with possibilities and the perfect opportunity to immerse yourself in the vibrant tapestry of local flavors. From the crack of dawn till the afternoon sun shines high, Saturday unveils a plethora of farmer's markets, enticing food lovers and community seekers alike.
Old Colorado City Farmer's Markets
Saturdays are synonymous with bustling farmers markets, and the Old Colorado City Farmers Market is a beloved hotspot. From 8 a.m. to 1 p.m., starting on June 10th, this market showcases an extensive array of vendors, fresh produce, and culinary delights. Visit West Colorado and 24th to experience the vibrant atmosphere of this popular market.
Monument Hill Farmer's Market
Nestled in the charming town of Monument, the Monument Hill Farmers Market is a must-visit destination. Operating from 8 a.m. to 2 p.m., this market begins on May 20th, offering an extra hour to explore. Located at 66 South Jefferson Street, this market provides a delightful variety of local products and treats.
Colorado Farm and Art Market (Saturday Edition):
Returning for another exciting day, the Colorado Farm and Art Market extends its offerings on Saturdays. From 9 a.m. to 1 p.m., starting on June 10th, head to 7350 Pine Creek, Margarita at Pine Creek, for a unique fusion of farm-fresh goods and artistic expressions. Immerse yourself in the creative and culinary talents of Colorado.
Fountain Community Market:
South of Colorado Springs, the Fountain Community Market awaits your presence. From 8 a.m. to 2 p.m., starting on May 27th, head to Metcalf Park in Fountain for a delightful market experience. Engage with local vendors and relish the vibrant community atmosphere.
Farmer's Markets – Sunday
Cordera Farmer's Market
Concluding the week, the Cordera Farmers Market offers a serene Sunday experience. Located at the Cordera Grand Lawn, 11894 Grand Lawn Circle, this market opens on May 21st and operates from 10 a.m. to 2 p.m. Indulge in a limited yet quality selection of vendors and savor the relaxed ambiance.
In conclusion, the vibrant and diverse farmer's markets in and around Colorado Springs offer a delightful experience for both locals and visitors alike. From fresh produce to unique crafts, these markets showcase the best of the local community and support the hardworking farmers and artisans. Whether you're searching for farm-fresh ingredients, a unique gift, or simply a place to connect with the community, the farmer's markets in Colorado Springs have got you covered. So grab your tote bag, put on your sun hat, and immerse yourself in the sights, sounds, and flavors of these fantastic markets. Don't miss out on this wonderful opportunity to support local businesses, savor delicious treats, and experience the true essence of Colorado Springs. Happy market hopping!