Colorado Weekend Getaways: Exploring the Gems Just Beyond Colorado Springs
Looking to escape the hustle and bustle of everyday life? Weekend getaways and day trips from Colorado Springs offer the perfect solution. Situated at the heart of the state, Colorado Springs serves as an excellent base for exploring the wonders of the Centennial State, with a treasure trove of amazing places just a short drive away.
Centrally located in Colorado, the city opens up a world of possibilities for adventurers seeking new experiences. From awe-inspiring natural landscapes to historical marvels, there's no shortage of excitement.
So, where should you head for your next adventure? Let's dive into some of the best weekend getaways near Colorado Springs.
Estes Park, CO
Estes Park, Colorado, is a destination that promises an unforgettable experience, particularly during late summer and early fall. This is the time when the magical elk rut takes place, and you'll be mesmerized by the sight of numerous elk freely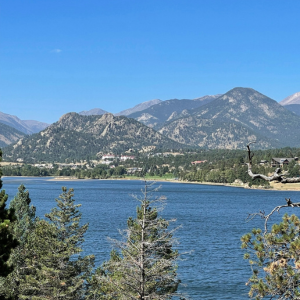 wandering around the greater Estes Park area. However, even if your visit doesn't coincide with the elk rut, Estes Park still holds its charm. The town boasts a vibrant atmosphere with a variety of shops, excellent dining options, and rooftop patios that offer breathtaking views.
While exploring Estes Park, make sure to include a visit to the iconic Stanley Hotel, famously linked to the spine-chilling movie "The Shining." The hotel's intriguing history adds an extra layer of allure to your stay.
But the wonders of Estes Park don't end there. As you immerse yourself in this scenic paradise, you'll also find yourself in close proximity to the awe-inspiring Rocky Mountain National Park. The majestic landscapes, pristine lakes, cascading waterfalls, and snow-capped peaks are sure to leave you in awe. So, gear up for an adventure of a lifetime as you embark on a journey through the enchanting beauty of Estes Park and its neighboring wonder, Rocky Mountain National Park.
Great Sand Dunes National Park
Great Sand Dunes National Park. As the name suggests, this national park is a marvel of vast sand dunes, creating a stunning and unique landscape that is truly awe-inspiring.
But wait, there's more! During certain times of the year, especially in the spring, something magical happens – rivers and water flow through the sand dunes, enhancing the beauty of this already enchanting place. This  adds an extra touch of wonder to your experience.
Ready for adventure? Hiking through the shifting sand dunes is an experience like no other. And for the young at heart, sliding down the dunes promises loads of fun and excitement.
The backdrop of the surrounding area further amplifies the beauty of Great Sand Dunes National Park, making it a destination that captivates all who visit.
And here's the icing on the cake – it's conveniently located just a little under three hours away from Colorado Springs. So, whether you're seeking natural beauty, outdoor activities, or a tranquil escape, this national park checks all the boxes. Gear up for an unforgettable journey as you immerse yourself in the mesmerizing landscapes of Great Sand Dunes National Park.
Grand Lake, CO
Grand Lake – a hidden gem that will transport you to a world far away from it all.
Nestled near a glistening lake, this charming little town offers a serene and peaceful atmosphere like no other. Picture yourself basking in the sun, swimming in the clear waters, and strolling along the sandy beach – pure bliss.
But the wonders of Grand Lake don't end there. The town is conveniently situated on the other side of Rocky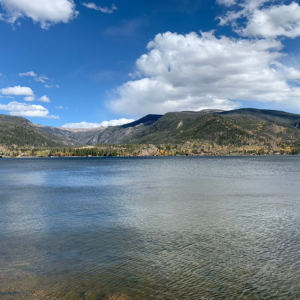 MountainNational Park, making it an excellent addition to your weekend getaway. Nature enthusiasts will revel in
 the opportunity to explore the park's breathtaking landscapes and abundant wildlife.
And while you're in town, don't forget to explore the quaint shops and savor delightful meals at local Mom and Pop restaurants. Grand Lake's warm hospitality and small-town charm will leave you feeling right at home.
So, if you're seeking a place to unwind and reconnect with nature's beauty, Grand Lake, CO, is the answer. Embrace the serenity and let the captivating surroundings soothe your soul.
Buena Vista, CO
Welcome to Buena Vista, or as some locals playfully pronounce it, "Bew-na Vista" – a town that has stolen the heart of many, including us. (To read more about the history of the pronunciation of Buena Vista, click HERE ) If you're craving an unforgettable escape, look no further. This charming town is nestled in the midst of breathtaking surroundings, offering a perfect blend of natural beauty and outdoor adventures.
Mount Princeton, located just outside of Buena Vista, beckons adventure seekers with its exhilarating side-by-side trails our favorite being Tin Cup. It's a haven for off-road enthusiasts seeking an adrenaline-pumping experience amidst stunning landscapes.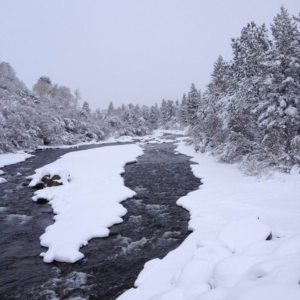 But there's more to Buena Vista than meets the eye. The town boasts an array of great shops and restaurants, inviting visitors to explore its vibrant local scene. And of course, we can't forget the river that gracefully runs through the heart of this picturesque town, adding to its enchanting ambiance.
Timing your visit right might also reward you with the delightful buzz of a festival happening in town. It's the perfect opportunity to immerse yourself in the lively culture and community spirit.
For nature lovers and hikers, Buena Vista has got you covered. With a plethora of hiking trails and the mesmerizing Twin Lakes nearby, there's an adventure waiting for everyone. Get ready to fall in love with Buena Vista, CO
Glenwood Springs, CO
Looking to embark on an extraordinary weekend getaway? Glenwood Springs awaits you, just a little over three and a half hours west of Colorado Springs. Trust us – the drive is absolutely worth it!
This charming destination is renowned for its rejuvenating hot springs, and you have several options to choose from. Imagine soaking in the natural warmth and healing waters, surrounded by stunning scenery – pure bliss.
But the hot springs are just the beginning of what Glenwood Springs has to offer. Explore the town's vibrant scene, with great shops and restaurants that cater to all tastes.
For the thrill-seekers, an adventure park awaits! Take a breathtaking gondola ride to the top of the mountain and immerse yourself in a world of roller coasters and other exciting activities.
Whether you're seeking relaxation or craving a taste of adventure, Glenwood Springs has it all. It's the perfect weekend getaway for those looking to indulge in the best of both worlds. Glenwood Springs promises a weekend to remember!
Steamboat Springs, CO
Steamboat Springs is well worth the scenic drive from Colorado Springs, and trust us – the four-hour journey is an experience in itself, especially when approaching from Silverthorne.
This captivating destination offers something for everyone. Immerse yourself in the warmth of the hot springs, a perfect way to relax and rejuvenate. Explore the vibrant scene with a plethora of great shops and restaurants, catering to all tastes.
Ready for some thrill? Take a ride on the gondola and brace yourself for a heart-pounding coaster ride down the mountain – an exhilarating adventure you won't forget.
Outdoor enthusiasts will be in paradise with a wide range of activities to choose from. Explore the stunning landscapes through hiking, kayaking, or biking, and immerse yourself in nature's embrace.
But the charm of Steamboat Springs doesn't end there. The downtown area is simply delightful, with its charming streets and local breweries waiting to be explored.  Steamboat is a destination that captures hearts with its allure of adventure and charm.
Fort Collins, CO
Fort Collins holds a special place in the heart of the My Front Range Living team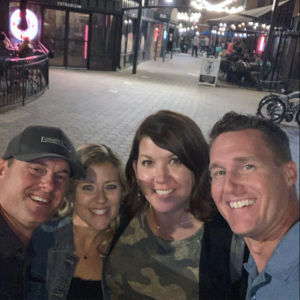 and for good reason. This lively college town exudes a unique vibe, offering a perfect blend of excitement and tranquility, making it an ideal destination for a weekend getaway.
Outdoor enthusiasts will find themselves in paradise with a myriad of activities to choose from. Explore the captivating hiking trails, both within the city and its surrounding areas, including the scenic Horsetooth Reservoir. Whether you prefer walking, biking, or fishing, the reservoir promises a day of outdoor bliss.
Strolling around Fort Collins is a delightful experience in itself. The charming downtown area boasts a plethora of shops and restaurants, inviting you to explore. Discover hidden gems, savor delicious meals, and immerse yourself in the town's warm ambiance.
Conclusion
In conclusion, the wonders of Colorado Springs extend beyond its city limits, offering an array of amazing weekend getaways and day trip destinations that cater to every taste and preference.
Experience the breathtaking beauty of Estes Park and Rocky Mountain National Park, where nature's majesty awaits you. Traverse the unique landscape of the Great Sand Dunes, an awe-inspiring destination like no other.
Seek peace and serenity in the tranquil retreat of Grand Lake, or embark on thrilling outdoor adventures in Buena Vista. For a perfect blend of relaxation and excitement, Glenwood Springs and Steamboat Springs have you covered.
And let's not forget the charm of Fort Collins, a college town with its own unique vibe and abundant delights waiting to be explored.
No matter which destination you choose for your Colorado weekend getaways, rest assured that an unforgettable adventure awaits you. So, pack your bags and embrace the opportunity to create lasting memories amidst the wonders of these extraordinary destinations.
Check out the sources below for more information on each destination.
GREAT SAND DUNES NATIONAL PARK
Be sure to check out our post on THINGS TO DO NEAR COLORADO SPRINGS!